College Essay Examples—How To Write an Outstanding Application Essay?
The key to getting into the college of your dreams lies in your writing skills. Your personal statement essay is the first insight admission boards get into your personality and your achievements. How you present yourself in your application essay determines whether you are accepted into your chosen institution.
College application is stressful, and you could be experiencing student anxiety more than usual. The process won't be so daunting if you prepare for it ahead of time. This is especially true for college admission essays.
You can stop wondering how to write a personal statement for college after you go through this article. You'll learn the ins and outs of college essays, get actionable tips about writing one, and peek into the college essay examples that passed the bar for top Ivy League colleges. 
What Is a Personal Essay for College?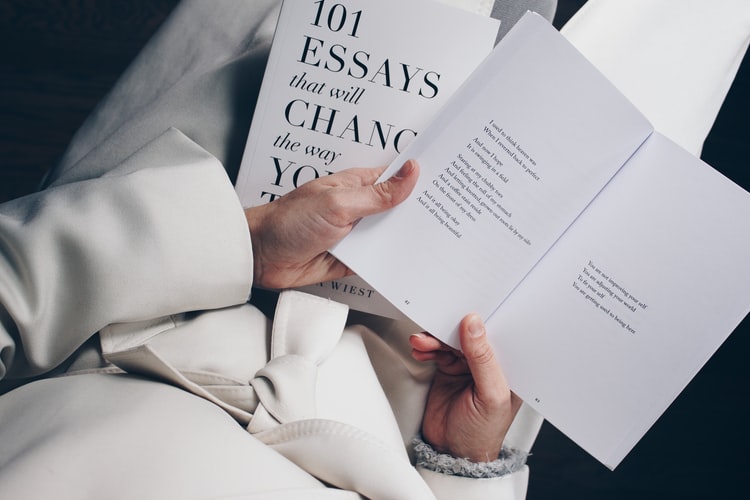 Credit: Thought Catalog
A personal statement is a paper you write when you apply for college. Aside from the personal documents you turn in and the enrollment tests you need to pass, you hand in an essay to the college application board as part of your application.
The personal statement essay serves several purposes:
Showing colleges who you are

Elaborating on your achievements

Providing the reason why you want to enroll in college
Your Personality
The most important aspect of your personal statement is your personality. College assessment boards don't care as much about your high GPA or flawless SAT scores as about the type of person you are. For this reason, your essay is a critical part of your application.
Your writing style lets your character come through. The experiences that you include in your essay show colleges whether you are witty, daring, ambitious, or a leader. The impression your essay leaves about your personality can be a determining factor in your being accepted into the college you want.
The personality you convey in your essay can help application assessors determine whether you're going to be successful in the college you're applying for.
Your Achievements
Another purpose of a personal statement is to allow you to elaborate on your achievements. Since all other parts of your application are only numbers and a list of experiences, your essay should include the details about them.
For example, if you've got an internship experience that you believe is relevant for the college you are applying for, you should describe it in a few sentences. In fact, if you have an internship experience, you can draw parallels between a personal statement for college and the cover letter you wrote for an internship.
You should also use the opportunity the personal statement gives you to elaborate on any sudden transitions in your GPA score. If you had a period when your grades were visibly lower, this is your chance to say why that was so.
Your Motivation
The third most important aspect of a personal statement is to show the college board your reason for applying to that particular institution. This is another similarity a college essay has with a cover letter.
The people in the application committee will look for clues in your essay that tell them whether your dream is to go to their specific college or you're only trying your luck and hoping for the best. They also want to know about your goals for a career after high school and how studying at that particular college will help you achieve them.  
What's the Format of a College Entrance Essay?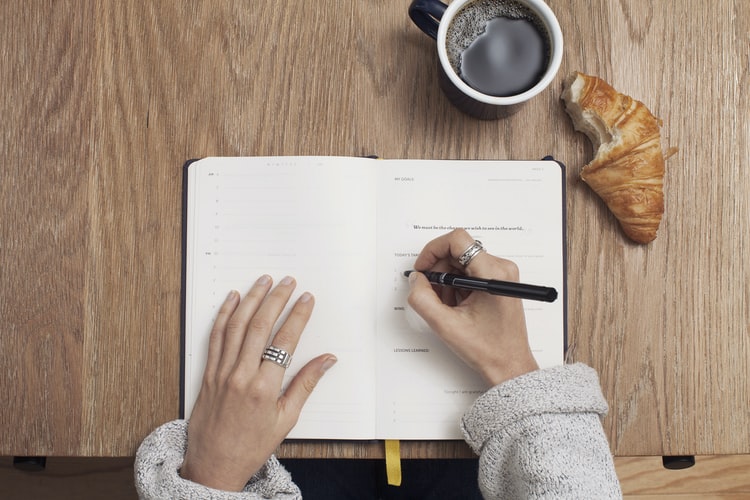 Credit: Cathryn Lavery
All colleges will have slightly different instructions on how to format your personal statement. You should follow these instructions whenever applicable. For example, if the instruction says to write in Arial font, do it. If there is no such instruction, here's what's used in academia most commonly:
Common College Essay Format

Font

Times New Roman

Size

12

Spacing

1.5
In some cases, you will apply for a college through the institution's online portal. You will write your personal essay in the provided text box without worrying about any formatting specifics.
Word count is another aspect you should take into account. It can range from 200 to 600 words. If the college application instructions don't include the specifics on the word count, you can safely go with a 500-word essay.
It's also worth noting that colleges use two different approaches to personal statements. They can assign:
General topics

Specific essay questions
A Single College Essay Prompt
A key component of your college admission essay is the topic. Depending on the institution, you will get one or several college essay prompts to choose from. Most colleges will give only one personal statement prompt. It usually revolves around you—your experiences, personal and academic successes or failures, and the lessons you've learned from them.
For example, John Hopkins University gives one general prompt for their applicants:
"The personal statement is your opportunity to describe who you are, why you are uniquely qualified for a career in the health professions (beyond GPA and standardized test results), and what influences and experiences have informed your decision to pursue medicine or dentistry."
General personal statement prompts give you much freedom in terms of choosing what to write about. They are common when you major in law or medicine.
Multiple College Essay Prompts—The Common App
Since universities understand that you don't want to put all your eggs into one basket, they have started to accept the Common App format for applications. Common App allows you to send the same application to several colleges. They give seven college essay prompts from which you choose one and answer it in 250–650 words.
Some universities will ask you to answer several questions in your personal statements. These are specific college essay prompts, and you will have to respond to each. Some of the common topics revolve around your:
Past experiences in the field you want to study

Personal background

Creativity

Source of inspiration

Goals for the future

Motivation to get into the specific university you're applying for
How To Write a Simple and Good Essay for College?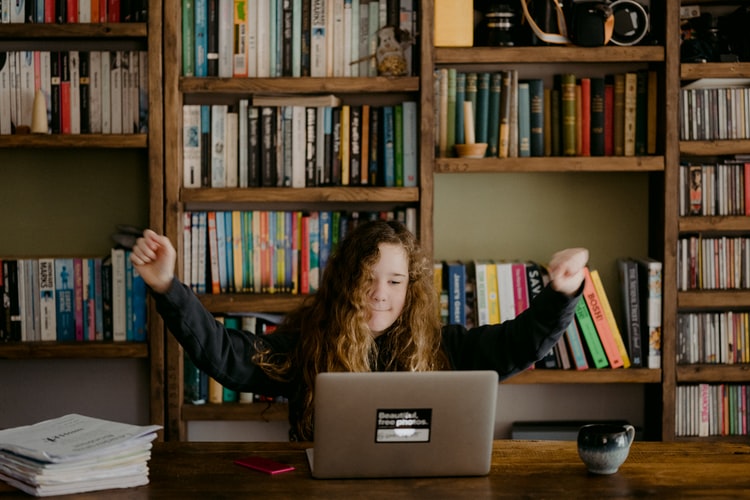 Credit: Annie Spratt
One of the best writing strategies for a successful essay is simplicity. Admissions officers have thousands of essays to read, and they don't want to be scratching their heads at your elaborate sentences. Students often make this mistake when they want to show off the range of their vocabulary and their ability to use complex sentence structures.
Writing simple, on-point sentences can turn your personal statement from a good one to an outstanding one. Being succinct in your application essay is only one trick you should have up your sleeve, and we know you need more.
In the course of writing the first draft of your personal statement, you'll want to:
Show off your writing skills

Stand out from others

Include details about your experiences

Keep your readers in mind

Steer clear of hackneyed phrases
Use Your Writing Skills
While persuasion in presenting yourself as someone who will thrive at the college you are applying for is a crucial part of your personal statement, your writing style is just as important. 
You may have a particular knack for writing and feel confident that the way you spin your sentences can get you accepted. Even if you don't quite fall into that category, you don't have to worry. Admissions officers merely want to see whether you possess the types of writing skills required in a 9th-grader. This means that you need to:
Express your ideas clearly

Avoid unnecessary words and sentences

Proofread your essay multiple times for any typos, misspelled words, and grammar mistakes

Eliminate all trite phrases that don't say anything about you
Reading and writing skills are important for any college student to have—regardless of what your major is going to be. Use the skills of argumentative and persuasive writing you've been taught at school and convince the application board you are the right person for admission.
Be Unique
It's difficult not to look at the entire college application process as a competition. You know there is a large number of equally capable and accomplished high school seniors who want to get into the same institution you do. Even so, you mustn't allow yourself to be discouraged by the selective aspect of getting into college.
The admissions officers will go through each personal statement carefully—it is their job, after all—so your job is to:
Be honest

Be original and avoid including details merely because you think they're expected in a personal statement essay

Show how your achievements have shaped you and how you've grown as a person from them
The people working on the assessment board aren't impressed by high GPA and SAT scores. Long lists of volunteering experiences are also not unfamiliar to them. Who you are as a person, though, is unique to you—and it might just be what they're looking for.
Be Specific
Specificity is instrumental for your personal statement.
Don't be surprised if you write a couple of hundred words too many as you go through your first draft. You may feel the urge to relate all your experiences and all aspects of your personality that would make you stand out from the crowd. This is not the best approach.
If you truly want to write an outstanding, effective application essay, a better idea is to describe one experience in more detail. You only want to make sure you pick the experience carefully. Do some self-reflection and pick an event in your life that you learned something from. The more details you go into, the better insight the admissions committee will get into your skills and your personality.
Address Your Audience
Although your personal statement is all about you, you don't want to neglect to mention the college you're writing to. Sometimes, one sentence about the university you're applying for can be enough to demonstrate to the admissions officers you want to get into that college and not any other.
Research the history of the university a bit and find one detail about it that you can connect to your experience or your personality. Make sure that the inclusion of the college-specific information doesn't come off unnatural and forced.
Devoting one powerful sentence about the college you're applying for lets the admissions officers know you are familiar with their institution and that you can see yourself as a valuable addition to it.  
Avoid Clichés
Besides being beacons of lazy writing, clichés are a big no in personal statements because they don't reveal anything unique about you.
If the person reading your essay has to go through the same phrases they've seen countless times already—in every other line of your text—they won't be able to form an idea of who you are as a person.
Some established and college essay-specific phrases are unavoidable, but you must erase any overly used expressions that don't say anything about you from your essay. To help you do that, here are some examples of both:
Commonly Used Expression
Cliché

I would like to apply for…

Going through this experience taught me that…

Reflecting on my experiences…

…which is why I believe I will thrive as a student in your esteemed institution

I have always been interested in / passionate about…

Little did I know

In this day and age

Better late than never

Follow my heart

You only live once

Etc. / So on / So forth

We all know

It goes without saying
Write Your Best College Essay—Actionable Tips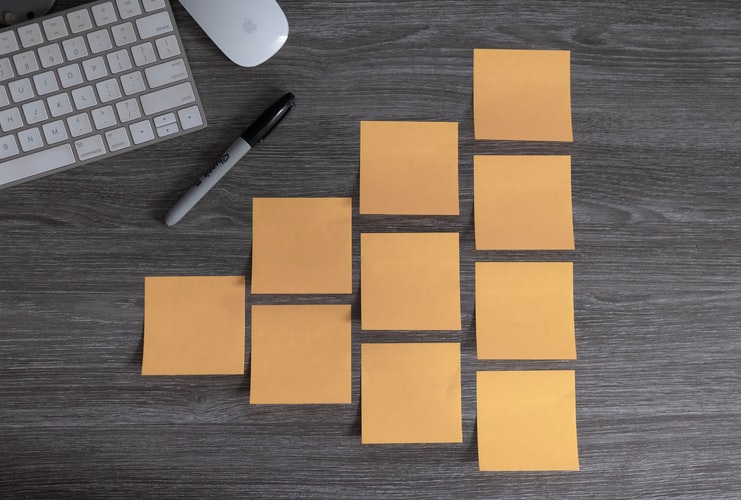 Credit: Kelly Sikkema
Applying to a college is a big deal. You don't want to go into it without giving it your best. Maybe you want to get a scholarship for college while in high school. To avoid burn-out, excessive amounts of stress, and unnecessary personal statement errors, you'll benefit from additional college essay tips.
Here are the actionable tips you want to follow to be on top of your game when writing a personal statement:
Hook the assessment board with your opener

—you don't have to be Shakespeare. You only need to make sure you're not opening your essay with an overused phrase. A simple sentence that reveals a personality trait at the very beginning of your essay can be enough to spark the reader's interest and make them want to know more about you

Don't procrastinate if you can help it

—sure, procrastination isn't all that bad sometimes. Working under a bit of stress and chasing the deadline can awaken the inspiration that's been eluding you for days. When writing a personal statement, though, the worst you can do is

not

start well ahead of time. There will be obstacles you'll have to overcome, help you'll need to seek, and areas you'll want to research more thoroughly

Get feedback on your essay

—besides showing your essay to a friend, see if you can get a teacher who knows you well to go through your statement too. You might be able to detect all the typos, but other people's perspectives can provide insight into areas that need improvement that you may have overlooked
A Successful College Essay in a Nutshell
The college application process can last for weeks or even months. When pursuing higher education opportunities, it's never too early to start preparing for your application.
During your preparation for essay writing, you want to have the personal statement best practices engraved in your mind.
Here's a table with the college essay dos and don'ts that you can print and hang above your desk:
College Essay
Do
Don't

Start early

Tell a story about you

Explain why the story matters

Get multiple feedback

Include information related to the college you're applying for

Respond to the specific prompts

Follow the college's technical instructions

List your achievements the admissions officers can see in other documentation

Leave typos, spelling errors, and grammar mistakes

Be vague

Use clichés

Turn in the essay before getting someone's feedback on it

Overcomplicate your sentences
Examples of College Application Essays That Worked
To see what outstanding college essays look like, read the two examples statements that worked for:
Harvard University

The University of Pennsylvania
Harvard University
Essay prompt: "Describe a place or environment where you are perfectly content. What do you do or experience there, and why is it meaningful to you?"
Essay:  "The most life-changing lessons waiting to be discovered lie beyond the snug bounds of monotony and routine—beyond the classroom. This truth is something I recognized only recently, after electing to immerse myself in the world of dairy farming. Initially, I was anything but content. I will confess, I was apprehensive. Encountering a strange new environment is always unsettling to a certain degree. However, beyond my immediate tentativeness, this experience challenged me to take a fresh, creative approach to learning and develop a personal resilience and drive, which I would never have attained otherwise. For these reasons, my time at the dairy farm holds a distinct, fond place in my memory.
The first thing that struck me was the smell—an overwhelming stench of cow manure—earthy tones of putrid grass that assaulted my nostrils. Then the symphony began—the rhythmic hissing from overhead pipes marked the beat, with the staccato clipping of hooves, rain-song of pellets hitting metal, and incessant mooing of disgruntled cattle all merging in an intense crescendo. White tiles stained with unidentified brown splashes surrounded the beasts, whose bodies radiated wisps of steam with their every exhalation. Cold cups sucked at pink flesh as the small transparent spheres flooded with white fluid, emptied, and flooded once more with the metrical throb of the dairy parlor.
Attached as I became to the familiar hum of the dairy, my most treasured time was, undoubtedly, calving. I vividly remember my first one—the expectant cow stood panting in agony as her every sinew struggled to contract and squeeze the calf from her body. 'Grab the legs and pull,' the overall-clad farmer insisted. Locking my freezing hands around the slippery hooves protruding from the cervix, I slowly coaxed the hefty calf free with a few tugs. The moist, thick membrane-enclosed body finally slumped to the hay covered ground in a flurry of white. Having been lured to maternal attentiveness by her calf's distinctive scent, as well as the oxytocin overflow of the birth, the dazed cow outstretched her tongue to clean her young. Little pointy ears, dark eyes, and a russet coat were all unveiled. A peculiar, blissful wave of satisfaction overcame me. I had delivered new life into the world! Here, the blur of detached, unanimated words, diagrams, and numbers of the classroom suddenly became thrilling. The stationary anatomical depictions were brought to life—networks of muscles, bones, arteries, and organs all delicately interacted to create the life before me. My mind traced the movement of the scaffolding Hydrogen, Nitrogen, and Oxygen atoms, which I had penciled so many times, from the hypothalamus, to the bloodstream, and to their final destination—the target cells.
This learning journey transformed the whine of the suction cups, the rattling of the pipes, and chaotic clinking of hooves on the milking parlor floor into my idyllic soundtrack. Even the pungent but somehow sweet smell of silage is nostalgic. Indeed, this time cemented my dream of becoming a veterinarian—the intellectual tests, the physicality, and the sheer variety of outlandish situations that arise all endeared the profession to me.
There were many immediate physical reminders of my time at the dairy farm: the stench that gripped onto my clothes and offended the noses of my family members on the journey home, as well as the yellow dribbles of iodine which stained my callused and burnt hands for days. Nonetheless, after these fleeting souvenirs faded into obscurity, I was left with one prevailing and utterly indelible lesson—to animate stationary words and diagrams memorized from pages  and inspire an academic creativity, you have to learn from thought-provoking people and, above all, place yourself in situations which break free from the norm. The most unconventional of environments can bring lessons far superior to those we learn in our classrooms."
University of Pennsylvania
Essay topic: "Best Reader"
Essay: "The giant brown bear was creeping quietly behind the blissfully pink duck ready to wring his bare paws around her neck and throw her into a pot of boiling stew.
We turned the page.
While I chuckled at the impracticality of a bear boiling water to eat a duck, especially a pink duck, I lifted my head to find Matthew tiptoeing about the room exhibiting the meanest, most ferocious look his cute face could conjure. All the while, little Monica sat huddled next to my arm, honestly afraid to turn the page and find her favorite pink creature in a bear's "tummy."
It was one of those moments of my hours spent reading with children at the library when it dawned just how much, as a "grown-up," I was missing.
I remembered the Thursday when Victoria bounded into the reading room showcasing in her small hands a golden certificate from school. 
"Best reader," it glistened. A smile came across my face as I looked into the eyes of the petite 7-year old who just last year had been held back in first grade because her reading was not up to par.
It was the same smile that had filled my face six months prior, when Victoria joined the reading program, and I saw the other volunteers instantly point at me. Our supervisor had agreed with them, knowing I would use my patient disposition and friendly way with children to motivate our new student. I had nodded vigorously, smiling, not only because I was proud of the confidence they had in me, but because nothing would make me happier than taking on the challenge of helping Victoria improve her reading.
After spending the first session responding to an unrelenting stream of questions, I recognized that Victoria's talkative nature and impatience for answers overshadowed her desire to sit down and read. I treasured her energy and insatiable curiosity and fueled it with my own enthusiasm. Yet, for every interest she presented, I took her to scan the library shelves in search of a related book. I watched her eyes grow with excitement as I tirelessly helped her press through the stories, a journey in search of her answers. Some of the books I chose were difficult for her, but we read through them together, challenging limits and quenching the thirst for knowledge. In books, I told her time and again, she would find all she wanted to know.
Taking her certificate in my hands, I couldn't help but be proud that part of this glittering piece of paper was likely my doing.
My thoughts were interrupted by Victoria's chant. "I got best reader!" she exclaimed over and over, jumping between feet as her arms waved from side to side. Without hesitation, I followed. Holding her certificate up for all to see, I matched my footing with hers as we hopped the length of the room giggling.
Whether it is victory celebrations or talking in different voices, whenever I am with these kids, I find myself being pulled into their childhood world—a world of simplicity, of undying curiosity, and of pure innocence. It is a world in which if everything is not perfect, it definitely can be. And with a simple "prayer to god" or "kiss on the boo-boo," it will be.
Though I go in each week to be these kids' teacher, I come out, having been their student. They have introduced me to a side of me I never realized existed.
As I enter college, it is not only my intelligence or my accumulated knowledge but also the kid in me who will bring success. This child will jump to try every new activity with an enthusiasm that cannot fade. She will ask questions of everything she sees, of everything she hears, and of everything she reads. She will dream big, and for every step she stumbles upon towards that dream, she will get right back up and step again, this time, a little more carefully. And she will do all this, approach every life hurdle or triumph with a smile—a big contagious smile."
What Do You Have To Say on Essays for College Admission?
Do you feel like all the stress about college applications is bringing you down, or did you overcome the common obstacles to writing a personal statement? Whichever the case, we invite you to have a simple writing exercise and tell us about your experience in applying for a college.
Tell us what you think the key parts of college essays are. If you have any example sources to share, we'll consider writing another similar post.
We'll publish your text on our blog and help you inspire other high school seniors to write their best college essays—there's no competition!