Helping Teens With Anxiety—A Guide for Parents
Anxiety in high school students is so common today that it has been diagnosed in approximately 4.4 million children and adolescents aged 3–17. Parenting a child that is struggling with anxiety—clinical or otherwise—means you need to take actionable steps to help them.
Your high schooler is almost certainly going through a lot of student anxiety. Staying focused on school assignments while chasing extracurricular opportunities in today's culture of achievement is tough for teenagers. Having to socialize both in person and online also creates unprecedented levels of social anxiety in teens.
Not everything is bad news, though. Just as teachers are helping students with anxiety in schools, so you can do much to help your teen deal with their anxiety at home, at school, and in life.
What Is Anxiety?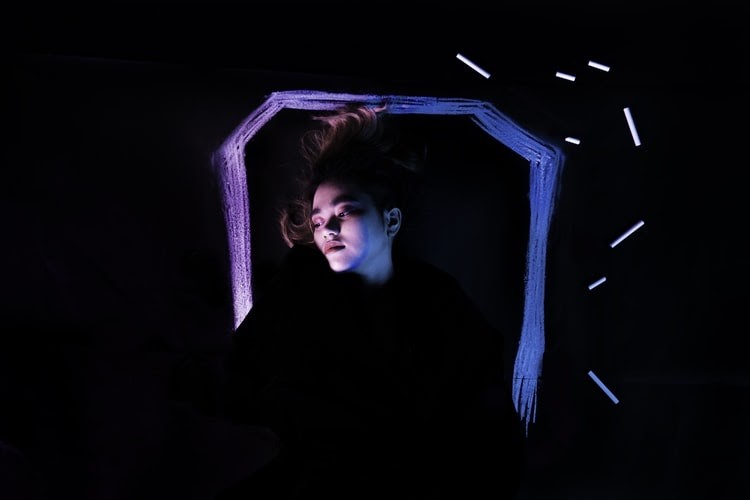 Credit: Syarafina Yusof
Anxiety is an emotion that everyone experiences occasionally. Your child can be anxious when they are worried, stressed, or nervous about something. For instance, anxiety can be brought about by situations like difficult tests at school, challenging extracurricular activities, or going on first dates. At times, teenagers can feel anxiety because of irrational fears or worries, which points to a more severe condition that needs to be addressed properly.
Mild and occasional anxiety—just like occasional stress—doesn't have to be harmful. Worrying about participating in a sports activity or getting an internship can motivate your teen to do their best and achieve excellent results.
When anxiety doesn't go away after the stressful event has passed, you should take action to help your teen. If your child is experiencing excessive amounts of anxiety without a real cause, like a demanding test or a feud with a best friend, you need to learn to recognize the symptoms and determine whether you need to seek expert help.
Parenting a Teen With Anxiety—How To Recognize if Your Teen Is Anxious?
Anxiety can but doesn't have to be the cause of worry. When you notice the signs and symptoms of anxiety—whether mild or severe—there is a lot you can do to help your teen. If you do nothing, they could develop other mental health illnesses, like depression, or succumb to unhealthy coping mechanisms, like drinking or taking drugs.  
Since anxiety is a mental health issue, the symptoms may be difficult to spot. They are often interconnected and can be:
Emotional

Cognitive

Behavioral

Physical
If you suspect your child is suffering from anxiety, you should either watch out for these symptoms or encourage your child to open up about them to you:
Symptom Type
Anxiety Symptoms

Emotional

Tension

Irritability

Feelings of worry and dread

Nervousness

Sadness

Anger

Frustration

Disappointment

Lack of self-confidence

The feeling of being judged

Lack of control

Losing touch with reality

Cognitive

Difficulty concentrating

Pessimistic thoughts

Obsessive thoughts

Mind going blank

Recurring dreams or nightmares

Flashbacks

Reliving painful episodes

Behavioral

Tantrums

Aggression

Skipping school 

Lost interest in hobbies

Reluctance to go to social events

Too little or too much sleeping

Overeating or not eating enough

Physical

Fatigue

Trembling

Blushing

Sweating

Increased heart rate

Shortness of breath

Hot flushes

Restlessness

Chest pains

Weight loss or weight gain

Panic attacks

Nausea

Dizziness
How Can I Help My Teenager With Anxiety?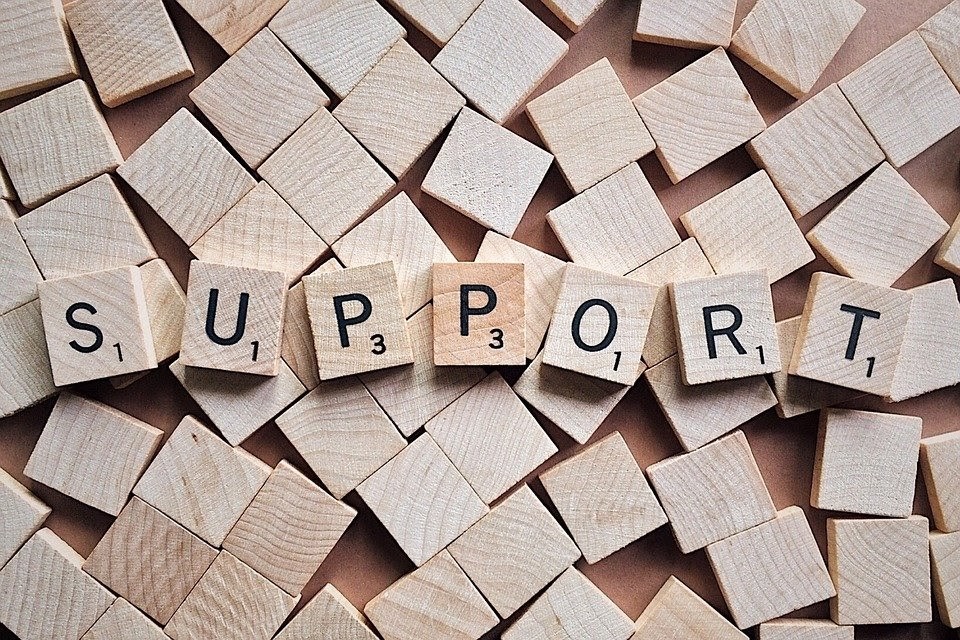 Credit: Wokandapix
If you have noticed your child is displaying some common anxiety symptoms, you should take action to help them deal with their problems.
In most cases with teens, anxiety doesn't last long, which is a comforting notion, but it doesn't mean you should rely on your teen to get better on their own. When adolescents don't deal with their anxiety by talking to someone, taking active steps to feel better, or going to see a mental health expert, they increase the risk of developing clinical anxiety. This can result in your child dropping out of high school, suffering physical health issues, and developing a string of other mental health disorders.
You can help your teenager to open up about and deal with their anxiety if you:
Normalize the issue

Encourage your teen to face their fears

Give them some space

Allow them to skip school during a rough patch

Contact their teachers

Talk and listen to your child 

Devise an anxiety action plan together

Encourage physical activity

Establish sacred routines

Give your teen an anxiety test to take

Set an example for managing anxiety

Show them love and support through physical acts 
Normalizing Anxiety
One of the biggest challenges teens with anxiety can face is the social stigma surrounding the condition. If they associate anxiety and depression with an illness that they have caused through their thoughts and behavioral patterns deliberately, teens can fall victim to more frequent and severe anxiety attacks.
Your first assignment is to show your teen that anxiety is a common feeling everyone deals with on a daily basis. Going through rough periods is part of everyone's life and being worried and stressed is nothing out of the ordinary, especially in adolescence.
You can show your child that their anxiety is nothing they should be ashamed of by:
Telling them about your own anxiety

Showing them anxiety statistics

Watching a video or movie about anxiety being a common issue

Buying a book about anxiety
"It's Not OK to Feel Blue (and other lies)" is a book you can give your child to read. It contains a collection of essays written by famous people who opened up about their battles with anxiety and depression. The central message is that feeling anxious is perfectly fine, which is exactly what your teen needs to know. 
Facing Stressors
More often than not, there is a concrete reason why your teen is going through anxiety. If their stress is related to a specific situation—like performing in a school play—or is the result of a particular issue—like a falling out with a friend—you need to show them how to deal with that stress.
In the case of upcoming events, tell your child that preparing properly for them can help them relieve their anxiety symptoms. If it's a speech for a school competition, they can make it in front of you and other family members to practice and receive feedback. 
If your teen is anxious about having fought with a friend, tell them how they can mend the situation by talking it out. Advise them to call their friend only after they have acknowledged all their emotions—however strong and negative they may be—and made peace with the situation.
When the situation that caused your child anxiety passes, make sure to talk it out. You need to make your teen realize how facing their problems can help them deal with their anxiety next time they are in a similar situation. This will help them feel less stressed if they need to perform in front of an audience or face any situation that's making them uncomfortable.
Resisting To Make a Fuss About It
When your teen is going through a difficult period, the worst you can do is criticize them for their behavior. For example, if their anxiety is making them reluctant to visit relatives or they are feeling so depressed that they're sleeping in on weekdays, you should not make them feel even worse by making a fuss about their actions.
You need to give your child time to deal with their anxiety in any way they need before you act on it. Only when your teen is feeling comfortable can you start a conversation about the issues they are facing and encourage them to get back on track with their daily activities.
Letting Your Child Skip School
One of the consequences of severe anxiety in teens is skipping classes, preparing poorly for tests, and turning in school assignments way past deadlines. While you need to help your teen battle anxiety precisely to avoid these behaviors, it's okay to let them skip school every once in a while.
Anxiety impacts your child's mind and body. If your teen is feeling so sad, worried, or nervous that they can't get out of bed, call their teachers and tell them your child will take a sick day and skip school. Your teen will be grateful to you, and you can use the day to spend some quality time together.
You should also make sure that your child doesn't fall behind with lessons and school assignments during this time. Contact the teacher about the lessons they went through in class and the homework they assigned.
Teaming Up With Teachers
If your child is going through a prolonged period of anxiety, their teachers should know about it. Like you, teachers want to help teens deal with anxiety, and they can do a better job with that if they are informed.
If your child is struggling with a particular anxiety disorder, their teachers can:
Avoid your teen's stressors

Assign the activities your teen is comfortable with
Communicating Often
Your teen will benefit the most from talking about whatever they are dealing with.
You can't allow your child to keep their negative emotions bottled up inside for long. That can only lead to increased levels of anxiety. Make sure to create a safe environment in your home so that your teen feels comfortable enough to talk to you about anything.
Even a simple act of listening to your child rant about their school assignments or their social life can go a long way in making them feel better.
When your child opens up to you about their issues, you have to:
Listen actively to what they are saying

Make sure not to judge them in any way

Propose practical solutions to their problems

Encourage them to keep you in the loop about how they are feeling 
You also want to make it plain to your teen that whatever they are going through is normal and that you believe they'll get better and manage their emotions successfully.
Coming Up With an Action Plan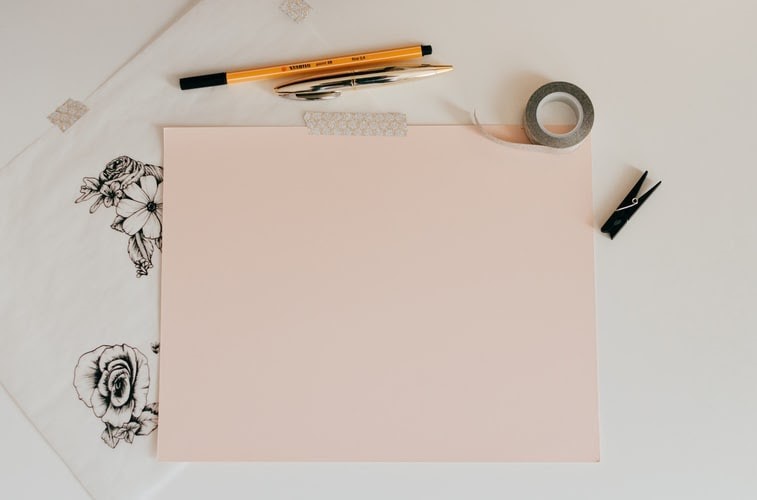 Credit: Kelly Sikkema
One way you can encourage your teen to battle their anxiety in a healthy manner is by helping them create a plan to deal with their stressors.
You can make an action plan that will help your child alleviate their anxiety symptoms when faced with triggers. For example, the plan can have three parts:
Identifying the problem

—go into detail with your teen about the fears and situations that cause them anxiety. List all the possible triggers, from going on a date to having lunch in the cafeteria

Mapping out the coping strategies

—now think of the strategies your child can use when they are in a situation that triggers their anxiety. For example, if they aren't comfortable at a party, they can send you a text to pick them up

Setting up a support system

—your teen should also predict what sort of complications they can face under uncomfortable circumstances. When the situation that's making them anxious escalates, they should have people they can turn to or activities they can do to alleviate stress
Encouraging Physical Activity
Being physically active and spending time outdoors benefits mental health. Your child can especially benefit from exercise during the end of a semester when they are spending the majority of their time at their desks, studying and worrying about finals.
You can encourage your teen to be physically active and spend more time outside of the house by:
Taking them for a walk

Buying them a gym membership

Going for a hike

Adopting a dog your child will walk every other day
Hiking or going camping as a family can be especially useful for relieving your teen's anxiety. It's a break from routine, a chance to recharge their batteries, and an opportunity to have long conversations with you over a bonfire.
Settling Into Family Routines
Sacred routines have also proved to be beneficial for mental health.
Your teen's life can fall into a mundane cycle of going to school, doing homework, and sleeping. You can lift them up by establishing a routine that will be a break from your child's daily activities.
If you had a habit of taking your child to see a movie when they were younger, get back into doing that regularly. Make sure your routine is related to something your teen loves doing, whether it's going to movies or taking a road trip.  
Taking Anxiety Tests
Anxiety tests for teens are all over the internet. They are short questionnaires that your teen can do in several minutes to assess the frequency or severity of their anxiety symptoms.
Taking anxiety tests will help your child determine whether their anxiety is mild or severe and motivate them to take action to deal with it.
You can find many general or specific anxiety disorder tests online, like social anxiety tests for teens. Here are several useful resources:
Anxiety Tests
Source
The Tests

Generalized anxiety disorder (GAD)

Panic disorder

Social anxiety disorder (SAD)

Post-traumatic stress disorder (PTSD)

Obsessive-compulsive disorder (OCD)
Setting an Example
Another way to help your teenager with their anxiety is by setting an example for how you deal with your own stress.
When you are going through a rough period, make sure to let your child know how you make yourself feel better—whether it's by taking a day off from work or going for a coffee with a friend.
Being a role model is all about showing your teen that anxiety is nothing out of the ordinary and that they can employ similar healthy strategies to deal with it.
Showing Love and Support Actively
One last piece of advice for helping your child with anxiety is to show them love and support through physical acts.
You can show your teen you love them and believe in them in many ways, such as:
Hugging them regularly

Making them pancakes when they are having a bad day

Buying them a fancy book or a piece of clothing randomly

Encouraging them to pursue their interests actively
By doing all this, you make it plain to your child that you are there for them, that you are invested in their lives, and that they always have someone who cares for them and wants to listen to them. Knowing they have this kind of support from you means a lot for your teen when their anxiety acts up, and they need to talk about it.
When To Seek Professional Help
Certain anxieties—like test anxiety and social anxiety—are particularly common in adolescence. If your teen is worried before taking an exam or nervous at the prospect of meeting new people, it doesn't have to be something you should necessarily seek expert help for.
If you have made an effort to encourage your child to battle their occasional anxiety, and you see no results, you should consider taking further action. When your teen's anxiety lasts for a long period and disrupts their everyday routine, that is the time to go for a check-up.
You should seek professional help right away if your child:
Skips school regularly

Has severe physical symptoms of anxiety

Shows signs of depression, like self-harm or loss of interest in formerly enjoyable activities

Uses drugs or engages in other illegal activities

Lashes out at you or their teachers often

Feels dread in the absence of real danger, even after your reassurance
Parenting a Teenager With Anxiety—What Is Your Advice?
Even though anxiety is prevalent in teenagers today, it's something you can help your teen with. Only when it's left unmanaged or untreated can anxiety cause other mental health issues.
You can help other parents who have teenagers with anxiety issues by offering any advice you have.
We invite you to write about your experience with parenting a teenager with anxiety for our blog. Tell us about how you help your teens battle their anxiety and share your insight with our readers. 
Let's join forces and help parents, teachers, and teenagers across the country deal with anxiety before it's too late.