How To Write a Personal Statement for College—All Your Questions Answered
Submitting your college application is not an easy feat. You have to collect your personal information, your school transcripts, and letters of recommendation. You also need to devote much time to studying for the standardized tests to get the best scores.
If you are applying for a scholarship for college while in high school, that is another layer of pressure you need to deal with.
In all that havoc, you might be tempted to put off working on a crucial aspect of the application—your personal statement.
A personal statement is a key factor that helps college admissions officers determine whether they want to offer you an acceptance. For that reason, you want to start early and go about writing your college essay wisely.
Here's everything you should know before you start drafting your essay. You'll also find the applicable tips you'll need if you want to edit your personal statement so that it stands out and gets you admitted.
What Is a Personal Essay for College?

Credit: StartupStockPhotos
A personal statement is a common name for an essay you need to write and submit along with other required documents in your college application.
As opposed to the enrollment tests, in personal statements, you are supposed to answer a series of open-ended questions, making these essays challenging to many students. It can seem easier to answer straightforward questions and display your knowledge than present yourself to someone who doesn't know you in a several-hundred-word paper.
College essays are open-ended so that admissions officers could get an insight into your personality. The person who reads your personal statement wants to know:
What your beliefs are

How your life experiences shaped you into the person you are today

Why you want to study at the university you're applying for

How you will fit in the university's culture

What interests you have

How you hope to pursue your

career after high school
Other documentation you submit in a college application is only a series of data and general information about you. The college essay allows you to go beyond the statistics, stand out among other applicants, and win over the admission board with your personality.
Personal Statements for College Application—What Else Should You Know?
When it comes to the technical aspects of a college essay, you should know several pieces of information.
Here is some key information to have:
Personal Statement Key Terms & Formatting Information

An essay question you should respond to

Supplemental essay

A short essay that some colleges require in addition to the personal statement (usually when you apply through a third-party portal) 

Word count

250–650 

Format

1-inch margins

12-pt font size

1.5 line spacing
Of course, how you format your personal statement and the number of words it will contain can depend on the instructions given by the college you're applying for.
Another factor is the portal through which you are applying. If it's the institution's portal, you will type your personal statement into the text box intended for it without worrying about the formatting.
Applying Through the Common App Portal
Common App is an organization through which you can submit your application to multiple colleges. Over a hundred different universities accept the application you send through the Common App portal. You should go over the Common App website to check whether the college you want to get into partners up with them. For example, a notable institution that does not accept Common App applications is the University of California.
Common App also offers seven college essay prompts from which you choose one for your personal statement. The prompts change every academic year.
If you are applying for colleges through the Common App portal, your essay should have 500–650 words. When it comes to the word count, you don't want to:
Go over it

Worry about it while writing your first draft

Write the minimum number of words only because it's allowed

Write all 650 words only because you think more words bring higher scores
Personal Statements for College Admission—Topics

Credit: Pexels
Common college essay prompts ask you to write about:
The subject you would like to major in

A passion you have

Key aspects of your personality

Your goals for the future

Obstacles you had to overcome

Challenges you faced
Even though Common App offers seven personal statement prompts, you should in no way pick one randomly. You should also not go for the prompt only because it seems like an easy essay topic. 
Since you will introduce yourself to the admissions officers through your personal statement, you must choose the topic that is:
Suited to your writing style

A representative of your major

Most in line with your personality

A perfect fit for your individual experiences 
Choosing the prompt to respond to can be difficult. You need to do some self-reflection and decide which experiences and aspects of your personality represent you best. 
A pro tip is not to focus so much on the prompts you see in your college application but on yourself. When you have determined what you want to write about, opt for the prompt that is most suitable for it.
Sometimes, an essay prompt can be so open-ended that you can choose your own topic. This is perhaps the best choice since it gives you the freedom to write a personal statement that is unique to you.
What Do You Write in a Personal Statement for College?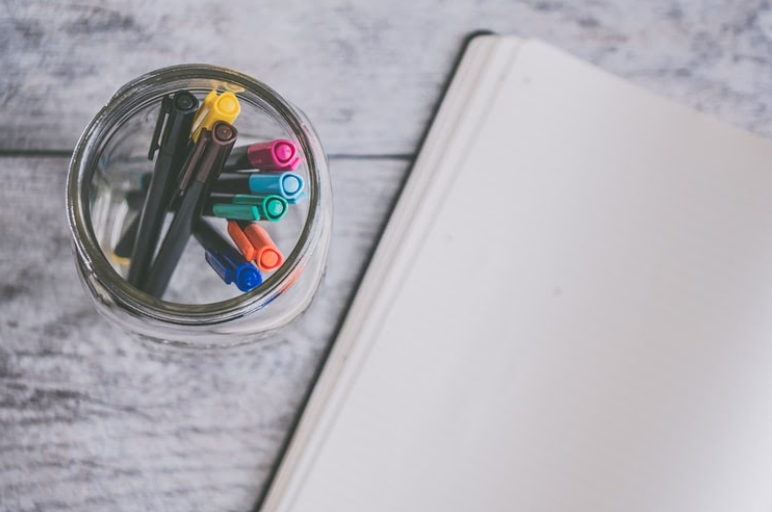 Credit: Jessica Lewis
To draft your essay, you need to have a clear idea of what you will include in it. For an outstanding personal statement, you will want to write about one or several of the following:
Personal anecdotes

Work experience

Life circumstances

Hobbies

Your major

The college you are applying for

Your career goals
Personal Anecdotes
When you consider what to include in your personal statement, think about the relevant experiences that can't be inferred from your SAT scores or school transcripts. One way you can show admissions officers who you are is by relating a personal anecdote in your essay.
Just as you don't choose the essay prompt randomly, so you can't pick a personal anecdote without reason. If you have experienced a unique and entertaining episode that has shaped the person you are today, you will want to tell the admissions officers about it in your essay. Go into detail to describe the experience and underline how it has impacted you.
You can write an anecdote you have experienced in any setting, such as:
School

Student club

Sports event

Holiday dinner

International trip
Work Experience
If you have taken a gap year, gotten an internship, or volunteered at a community center, write about it in your personal statement. What you don't want to do is list your work experiences without explaining what you have taken away from each one of them. A long—or shortlist of experiences doesn't tell the person who will read your essay anything specific about you. Elaborate on your experience by writing:
How you got it

Which skills you gained through it

What you learned about yourself in the process
Life Circumstances
College admissions officers want to know whether you have gone through any challenging life circumstances. If you had any physical or mental health issues that have affected your school performance, write about them. You can also include details about any financial issues you are facing in your college essay.
This will make people who read your personal statement understand you as a person and your school records better.
Hobbies
If you didn't have to overcome any obstacles that have shaped you into the person you are today, you could write about your hobbies. Choose the one or several that you are particularly passionate about. You should connect your hobbies with your major and your vision for the future. Explain what spending time on these hobbies means to you.
Your Major
The reader of your personal statement will want to know why you are applying for the course you have chosen. You should tell them what:
Interests you about your major

Your ambitions for higher education are

Skills you have that make you a suitable applicant

You are looking forward to (whether it's lectures, the professors you'll meet, or the opportunities students are offered on campus)
By outlining the motivation behind your application, you demonstrate to the admissions officers that you are the applicant who will be the right asset to their institution.
The College You Are Applying For
Another way you can show interest in the college you are applying for is by devoting a few sentences to the institution itself. If you have any personal reasons why you are applying to that particular college and not another one, make that clear in your personal statement.
Your Career Goals
Applying for colleges implies you have a clear vision for your future. If there are any problems in your community or beyond that you want to solve, write about them in your personal statement. Explain how you got interested in the career you're pursuing and how the college you're applying for will help you accomplish your goal.
Even if you haven't chosen a career you will pursue, college admissions officers want to know what you want to accomplish by earning a higher education degree.
How To Write a Good Personal Statement for College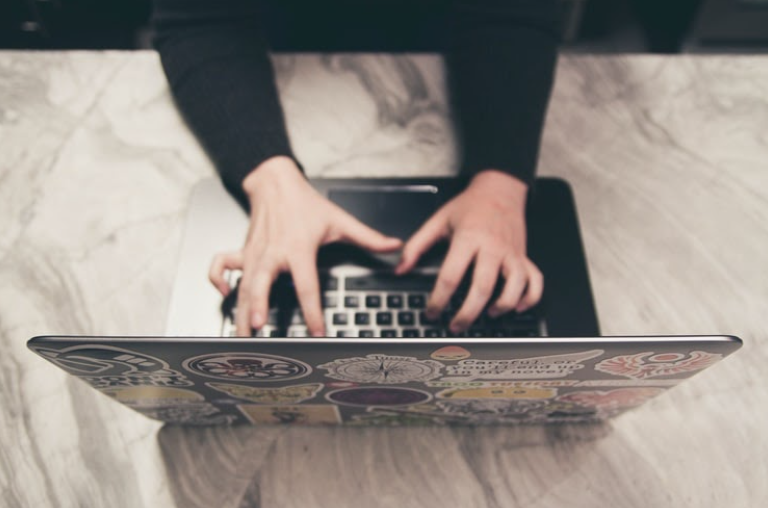 Credit: NeONBRAND
Even when you know what you will include in your personal statement, putting it into words can be tricky. You may experience writer's block and get stuck with a blank page for days. Starting early is key to writing an outstanding essay, so you don't want your anxiety over the writing process to keep you paralyzed for too long.
Besides giving an insight into your personality, a college essay also tests your writing skills. The admissions officers want to see whether you can:
Express yourself clearly

Connect the ideas and different essay parts into a cohesive whole 

Use the vocabulary that best demonstrates why you are a suitable applicant  
If this seems daunting, don't worry. Here are the tips for writing your essay:
Start by freewriting

Delete clichés

Tell a story

Get feedback

Use specific vocabulary
How To Start a Personal Statement for College—Drafting and Freewriting
Having written plenty of essays for school, you know that the toughest part of any writing process is the beginning. You want each of your words, sentences, and paragraphs to be perfect as you type them—but that is not possible.
No one has the writing skills that can make them craft the perfect essay from the get-go. That's why you start early and edit your drafts as you approach the application due date.
Two writing strategies can help you begin drafting your essay when you are stuck:
Outlining

—when you know which of your skills and experiences you want to include in your personal essay, make an outline for it. Determining beforehand what each paragraph in your essay will contain will help you keep writing when you get stuck

Freewriting

—the best technique you can use when words seem to elude you is freewriting. You don't have to write anything specific, and you don't need to worry about spelling and grammar rules. Freewriting is all about getting down to the business of actual writing, whatever it is and however it looks, and landing on the specifics as you go
Another important piece of advice to have while you are drafting is to not worry about the word count. If you go several hundred words over the limit, you will get back on track while you edit. Plus, having more content helps you determine which parts of your essay are key and which are unnecessary. 
Drop the Cliché
When you have your rough draft ready, scrap all the clichés first. You don't need the phrases in your personal statement that are overused and don't say anything specific about you.
Words like 'thing' and 'very' don't mean anything, and expressions like 'as the saying goes' or 'the grass is always greener on the other side' are hackneyed. They don't reveal anything unique about you and distract the reader from the point you want to get across.
While you are editing your personal statement, you should also pay attention to the long sentences and complicated vocabulary. You may be tempted to show off your rich lexicon and the advanced knowledge of sentence structures, but simplicity is the way to go. The admissions officers don't want to go over your sentences several times to decipher your meaning. They only want to see that you can express yourself efficiently in writing.
The 'Show, Don't Tell' Rule
When you are writing your personal statement, think of yourself as someone the admissions officers want to get to know. They will get the best insight into who you are if you tell them a story.
Don't list all your skills and achievements in your essay without providing context. You can include the context by relating the story of how you gained a skill or how you managed to achieve a specific goal. The more details you go into, the better. Don't be afraid to use dialogue if you think it's fitting.
Feedback From Multiple Sources
When you have gone through several edits yourself and reached the version of your personal statement you think is best, it's time to show your essay to other people.
Don't give any disclaimers or explanations about your essay to the people who will read it before they give you feedback. That way, they can best discern whether you didn't elaborate on something enough or whether you have parts in your essay that don't need to be there.
To get the most out of feedback, show your personal statement to several people. You can collect feedback from your teachers, friends, or family members and decide which suggestions to apply. 
The Best Terms To Use
If you want to describe your skills and your experiences to the reader effectively, you should use specific terms in your personal statement.
Here is some vocabulary that demonstrates you are indeed a suitable applicant and that can give you an idea of what to use in your essay:
Useful Words for College Essays 
Action verbs
Qualities

Identified

Managed

Supervised

Planned

Resolved

Accomplished

Initiated

Researched

Partnered

Proficient at/in

Confident

Creative

Responsible

Passionate

Interactive

Empathetic

People-centred

Objective
Be careful not to list any qualities you possess without explaining how you got them and how they helped you achieve specific goals.
Personal Statements for College Application—Examples
Going through the examples of college essays that made the cut will inspire you and give you an idea of what to include in your own statement.
If you want to peek into the personal statements that got their authors accepted into some of the best universities on the continent, go to these pages:
How Do You Go About Writing Your Personal Statement?
Working on your personal statement is a stressful process. You may go through a lot of student anxiety while you are brainstorming, outlining, drafting, and editing your essay.
We invite you to take a break from your work and write about your experience to us. If you have any writing tips to share or any pieces of advice related to relieving anxiety for high school students, do so! You can help your fellow high school seniors do their best and go through their college application as stress-free as possible.
We'll publish your text on our blog to share your insight with seniors across the country.