What Is a Social Anxiety Test for Teenagers?
Although many people would like to convince you that social anxiety is only a modern-day excuse to be reserved and avoid social situations, that attitude is wrong and harmful. Social anxiety disorder (SAD) is only one among many anxiety disorders that—if left untreated—is hazardous to your mental and physical well-being.
The good news is that social anxiety—like all other mental health disorders—is treatable. If you are an adolescent and find yourself experiencing anxiety symptoms more often than not, you can make your first step toward healing by taking a social anxiety test for teens.
Social Anxiety Test for Teens—Overview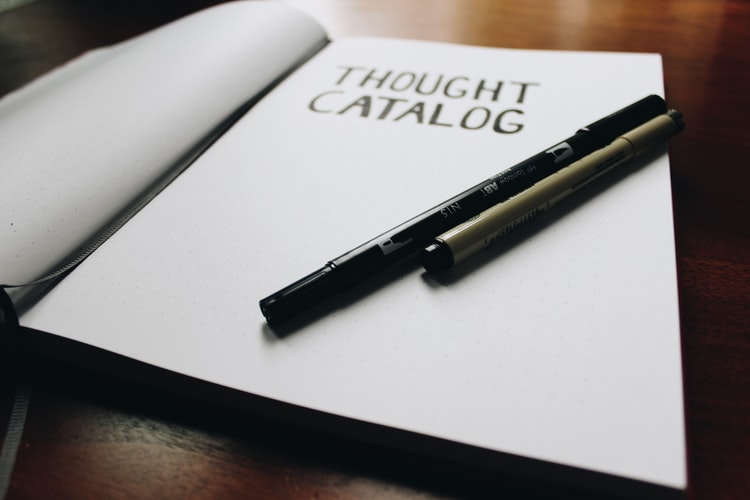 Credit: Thought Catalog 
Anxiety tests for teens are accessible online today, and you don't have to spend a dime to take them. You can take a general anxiety test or assess your symptoms to check whether you are in danger of developing a specific anxiety disorder—like social anxiety.
These tests are provided by many organizations that help people with anxiety and other mental health disorders. You can take them online, download them, or make a printed copy of the test.
What Does a Social Anxiety Teenager Test Look Like?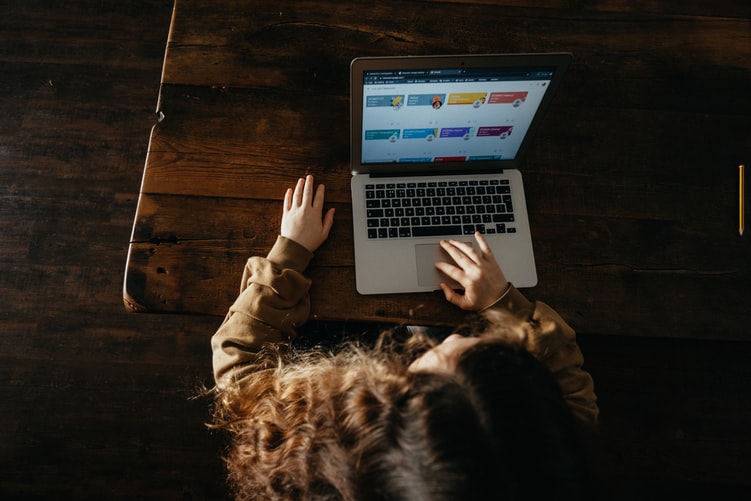 Credit: Annie Spratt
If you have ever taken an online quiz, you have a good idea of what a social anxiety test looks like. You respond to questions, and you get a result assessing a part of your personality. You must take a social anxiety test much more seriously than your average BuzzFeed quiz and respond to each question as honestly as you can.
In a typical social anxiety test, you get a list of questions concerning your thoughts, emotions, and behavior. You need to reflect on your thoughts, emotions, and behavior to determine the frequency and acuteness of your symptoms. Check out an example of this in the table below:
Degree
Question and Potential Answers

Acuteness

When meeting strangers, your stress level is:

None︱Low︱Moderate︱High

Frequency

Are you aware of your behavior when talking to other people:

Never︱Rarely︱Sometimes︱Often ︱Always
The number of questions varies from test to test, but you can safely assume that the more questions there are in the test, the better it can assess your social anxiety symptoms. To give you a perspective, a test with seven questions can't assess the severity and frequency of your symptoms well enough. A test with over 20 questions will do a better job at that.
What Types of Questions Can You Find in a Social Anxiety Test?
A social anxiety test for teenagers looks much like a questionnaire, which is why the questions you can find in them are:
Multiple-choice questions

—exemplified in the table above. You usually have four answers to choose from. They can evaluate how often or how strongly you experience anxiety symptoms

Yes/No questions

—only two answers available, yes or no. The question, which can be phrased as a statement, already includes the frequency and acuteness of your symptoms. It can also sometimes be a point-blank question about whether you have a social anxiety symptom (for example, "Do you feel nervous when returning an item to a store?")

True/False questions

—similar to yes/no questions. You declare whether a statement describes your situation or experience or whether it's true or false that you have a given symptom

A Likert scale question

—like multiple-choice questions, a Likert scale asks you to assess the frequency and acuteness of your social anxiety symptoms. You get 5–7 answer options (for example, to a statement "I struggle to maintain eye contact in conversations," you can circle completely agree, mostly agree, somewhat agree or disagree, mostly disagree, or completely disagree)
How Are the Results Calculated?
In a social anxiety test, your answers are calculated by their scores to give you one result.
Let's see how this looks in an example:
| | |
| --- | --- |
| During last month, have you felt agitated about going to a social event? | Answer Score |
| Not at all | 0 |
| A few times | 1 |
| Frequently | 2 |
| Nearly every day | 3 |
The scores are then summed into a single number that tells you whether you have:
No social anxiety

Mild/minimal social anxiety

Moderate social anxiety

Severe social anxiety
Note that a social anxiety test cannot determine whether you suffer from clinical anxiety. Only a mental health expert can do that.
What Is the Purpose of Social Anxiety Tests for Teens?
Social anxiety tests for teens serve as a self-assessment tool and can in no way be a self-diagnosis. The main purpose of a social anxiety test—and any other test assessing your mental well-being—is to evaluate how dangerous your level of anxiety may be.
Doing these tests helps you realize whether you are experiencing stress, fear, and anxiety more than you thought you were. It also gives you many examples of physical symptoms that you may not have even noticed you experienced. The primary purpose of an anxiety test is to be an eye-opener and influence you to seek professional help if you need it. If you do decide to go to a doctor, you should bring your results for a professional evaluation.
Another situation in which you do these tests is when a psychotherapist or another mental health expert gives them to you. The doctor then assesses the results as a part of the diagnostic process.
Social Anxiety Tests—What Else Should You Know?
Anxiety tests are completely anonymous and clinically evaluated.
Anxiety tests can also be called:
Screenings

Questionnaires

Quizzes

Self-checks

Self-tests
You should know that you don't have to fill out all the questions. For example, demographic questions in a social anxiety test—such as questions about your age, sex, or ethnicity—are optional. They exist so that the organizers of tests can conduct research. If you fill them out, you won't reveal your identity. If you still prefer not to include this information in the test, it won't affect your results.
Most online social anxiety tests ask you whether you want to get your results via email. Keep an eye out on the Skip or the No, thank you option when this happens. The services providing mental health tests cannot make you divulge your contact information.
Where To Take a Social Anxiety Disorder Test for Teenagers?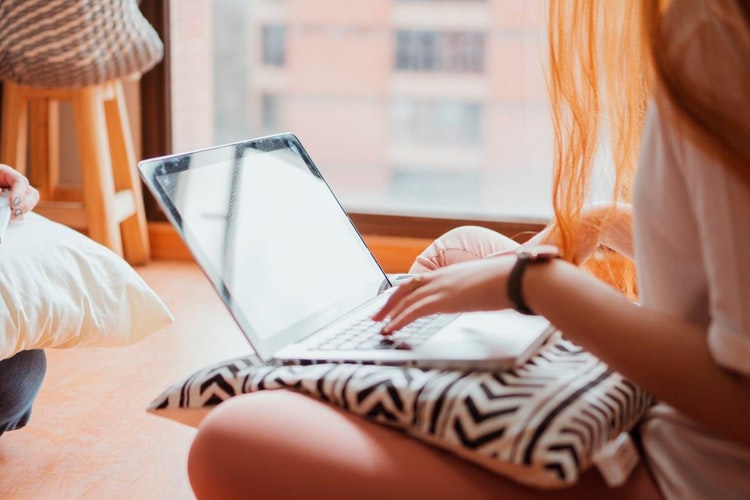 Credit: Creative Christians
The internet has made it possible to have access to a wide variety of social anxiety tests. You can do a quick Google search, and you will stumble upon countless tests. The downside is that not all options Google presents you with are good.
Take this "Would You Rather" quiz for socially anxious people from BuzzFeed as an example. Granted, the platform did not intend this to be a social anxiety test for a serious self-evaluation. Still, the fact that many of these quizzes are made light of on the internet can leave you confused, and you may not get the score that will actually help you. The same website also offers a "How Anxious Are You" quiz. Although it can be fun, it is not the type of test your doctor would take seriously.
To that end, we have dug up some social anxiety tests that you have to take if you want to assess your symptoms seriously. They come from:
Social Anxiety Institute

Mental Health America (MHA)

Psycom.net

Psychology Today

Foundry

Mind Diagnostics

Anxiety and Depression Association of America (ADAA)
Social Anxiety Institute
Social Anxiety Institute is an organization led by a psychologist who battled the condition himself and overcame it. What makes the Institute unique is that it helps people with social anxiety specifically. On the website, you can learn about the disorder, talk to the people who struggle with it, and find out the benefits of online therapy, which the Institute offers.
You can also do their Social anxiety quiz to test yourself and determine what your next move should be. The quiz consists of 30 multiple choice questions that assess how anxious you are in specific social situations.
Mental Health America (MHA)
Mental Health America (MHA) is a large non-profit organization. It helps people of all ages deal with all kinds of mental health illnesses. MHA did a study of the anxiety screenings taken in the first half of 2020. The findings have much to suggest about the youth and their battle with anxiety and depression.
While Mental Health America doesn't offer a screening that assesses the social anxiety disorder specifically, you can take their Anxiety test as a starting point. The test consists of only seven questions about the emotional symptoms of anxiety. If you want to dive deeper, you can check out their Youth test too, which assesses your emotions and behavior in greater detail. The youth test shows you four different scores:
Overall stress 

Anxiety/depression 

Attention problem 

Conduct problem 
This test gives you a more thorough analysis of your situation and clarifies the type of issue you're having. MHA offers a detailed interpretation of your score, showing you how the result is calculated.
On the Mental Health America website, you can also screen yourself for:
Since social anxiety can both stem from and influence the development of other mental health illnesses, it can't hurt to do several of these tests. You can have a better idea of what your individual symptoms are and whether you should talk to someone about them.
Psycom.net
Owned by the Remedy Health Media, Psycom.net is another website that puts focus on all mental health illnesses. The website is run by experts on the issues, so you can be sure that you are reading accurate, detailed, and up-to-date information on mental health. 
On their website, you can:
Educate yourself about how mental health disorders influence each other

Learn about various treatments and medicine that is used to help people overcome them

Read inspirational stories from real people and their battles with anxiety, depression, and other issues
Psycom.net's Social anxiety test also consists of seven questions. The test assesses both your physical and emotional social anxiety symptoms based on the degree of frequency.
As Mental Health America, Psycom.net offers tests for several mental health illnesses, including:
ADHD test

—Attention deficit hyperactivity disorder (ADHD) is a condition which disables you from paying attention, sitting still, and, all in all, controlling your behavior. It is the most common in children and can persist into adulthood. ADHD and social anxiety disorder are

closely linked

to each other

Binge eating disorder test

—suffering from social anxiety can cause changes in your diet. You can find yourself eating much less or much more than is healthy. For this reason, anxiety disorders can influence the development of an eating disorder

Schizophrenia test

—Schizophrenia is a mental health illness that results in a lost touch with reality. Isolating yourself from social situations can be a symptom of this disease. Schizophrenia develops in adolescence, and the treatment is most effective when the condition is diagnosed early
Psychology Today
Psychology Today is an online publication that gives you access to professionally written articles on a wide variety of psychology topics—including mental health disorders. You can also learn about mental health in general, different factors that affect your well-being, and the most recent treatment methods. You can also use Psychology Today's website to find a therapist near you.
You can take many psychology and mental health disorder tests provided by Psychology Today. Their Social anxiety test takes 10 minutes to complete and consists of 36 questions evaluating your emotional and physical symptoms.
Other mental health disorder tests worth taking on Psychology Today are:
Foundry
Foundry is a network of many centers that offer help to the youth aged 12–24 who are battling mental health issues.
Foundry's Social anxiety self-check consists of three demographic questions and 13 social anxiety symptoms questions. They are mainly about emotional and psychological symptoms related to being afraid of other people's impressions of you.
One advantage of the test is that it offers five rather than four answer options, so you can assess your symptoms on a larger scale of frequency. Foundry also gives you several tips on what you have to know and what you can do regarding your results. The downside is that the score itself doesn't give you much description, so you have little use in bringing it to a doctor for a professional evaluation.
What makes Foundry's website unique is that it offers Substance abuse tests on specific substances, like:
Alcohol

Cannabis

Opioids

Vaping and Tobacco
The substance abuse self-checks are also divided into two categories—those intended for the young aged 19 and higher and those younger than that.
Mind Diagnostics
As its name suggests, Mind Diagnostics is a platform designed to provide mental health tests. This makes it unique among the other entries, as it offers the most specific tests for mental health illnesses.
Mind Diagnostics' Social anxiety disorder test presents you with 24 questions that assess the frequency of your symptoms. When you answer them, your score can display:
Low social anxiety

Moderate social anxiety

Severe social anxiety

Very severe social anxiety

Extreme social anxiety
Whichever score you get, the platform will offer a detailed explanation of it and recommend the type of treatment.
The most popular Mind Diagnostics tests are:
To give you more examples of how varied and specific Mind Diagnostic tests are, you can screen yourself for:
Another factor that makes Mind Diagnostics useful is that the platform is also available as a mobile app. You can test yourself for all these disorders often and keep track of your progress with several taps on your smartphone screen.
Anxiety and Depression Association of America (ADAA)
ADAA is a non-profit organization committed to raising awareness on and improving treatment for mental health disorders.
Along with educating yourself on mental health and finding the resources to accelerate your healing process, you can join the organization's online community. This makes it convenient for you to get in touch with someone who's going through the same issues as you are anytime you need it.
ADAA's several mental health disorder screenings are available for you to download as Word documents. The social anxiety screening consists of several groups of Yes/No questions and three Likert scale questions. You cannot calculate the results yourself. If you want to go through with the ADAA's screening, you will have to take your answers to a professional for a clinical evaluation.
Social Anxiety in Teens—Causes
Anxiety is the prevalent mental health disorder adolescents suffer from today, and social anxiety in teens is particularly common. Many factors influence the development of anxiety in high school students, such as:
The overwhelming school and college responsibilities that result in

student anxiety

and depression

Unsafe school environment

at which students experience bullying, discrimination, and peer pressure

Childhood trauma that influences the development of post-traumatic stress disorder (PTSD) in particular

The overuse of smartphones and

social media that can worsen anxiety

and depression symptoms
Unlike common stress and anxiety that everyone experiences on occasion, anxiety disorders—including social anxiety disorder—leave lasting effects on teens. The teens that are affected lose interest in everyday activities, apply unhealthy coping mechanisms, and fall victim to self-harm and suicidal thoughts. 
What About Your Experience With Social Anxiety?
By sharing your story, you begin helping teens with anxiety. Whether you have taken tests, bought an anxiety workbook for teens, treated the condition, or are still deciding on the best course of action, we want to know about your experience with social anxiety.
Write to us, and we'll make sure your story finds its readership on our blog. Let us break the social stigma and show the world that social anxiety disorder is real and treatable!