Unleash the Potential of Student Leadership
When most people in education think about school leaders, they think about administrators, such as principals and assistant principals, and, of course, the teachers themselves who work on the frontlines of preparing students to face the world on their own someday. With so much on educators' plates, the work of creating and maintaining a culture of learning and social development can be enhanced by finding and utilizing student leaders.
What is Student Leadership?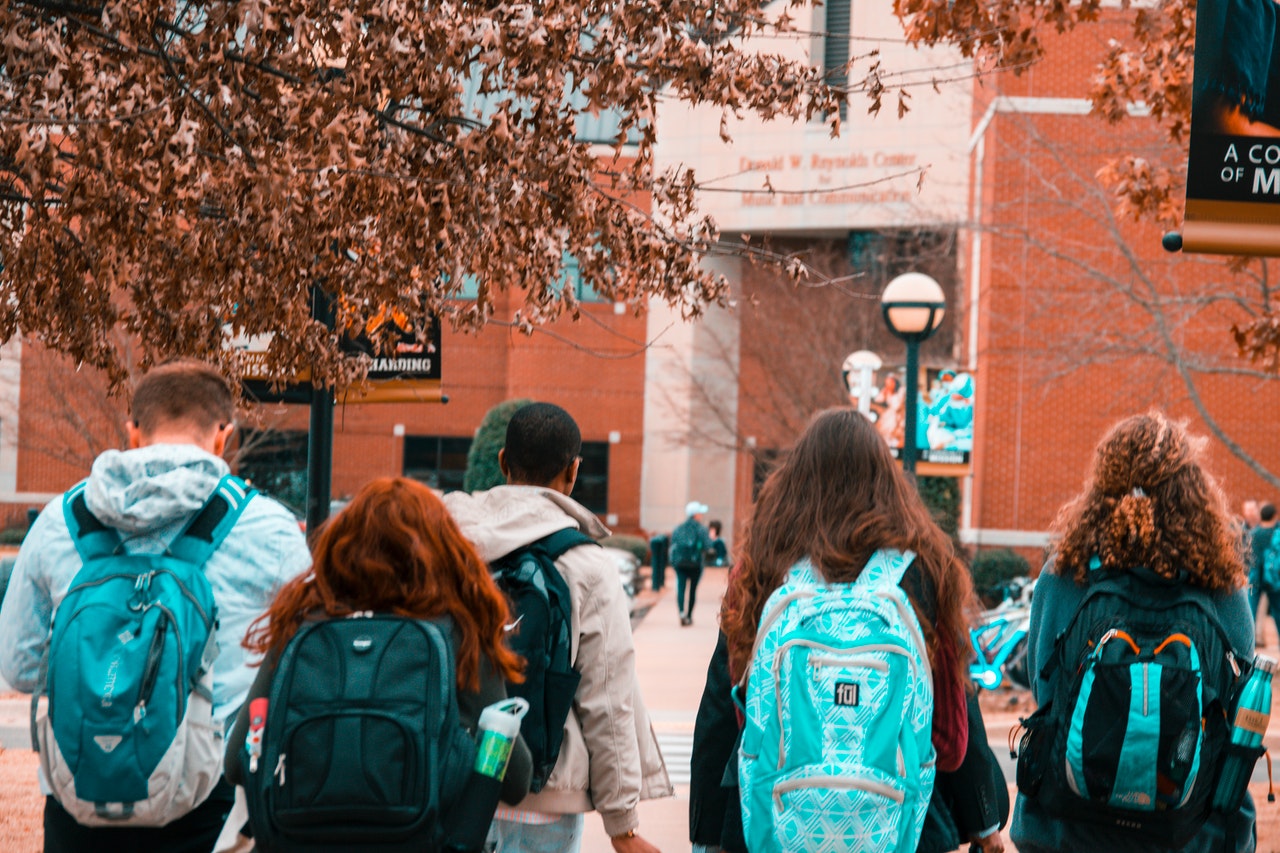 Student leadership is when students are given the opportunity to take significant responsibility for their learning and experiences. When students understand that they have the most to gain from their learning, they begin to realize the vested interest they have in their education and how important it is for them to put forth their best efforts. 
Student leadership isn't just relegated to the classroom, however, because the entire school experience is one of the most formative of a student's life. From extracurricular activities to the opportunities for social development, school should be a place where students flourish and learn to be responsible adults.
Student leadership supports educators in achieving one of their primary goals to equip students with the skills and knowledge they need to succeed in college, their careers, and anywhere life takes them. You can create a culture that fosters student leadership using the following strategies:
Treat students as active participants in their own learning journeys.
Encourage student ownership of their education whenever possible.
Find opportunities to amplify student voice.
Utilize students to pave the way for their fellow students.Treat students as active participants in their own learning journeys.
Treat students as active participants in their own learning journeys
Students have a way of rising to the expectations we set for them. If students have the most to gain from their education, they will benefit from teachers and administrators treating them like humans with hopes and goals. Students will strive to achieve these goals because they see that the adults in their lives believe they can.
Encourage student ownership of their education whenever possible
Not only do students need to influence the decisions that are made about them in regard to their education, they need to take an active role in making decisions about their education. Students will grow up to be adults who have to make important decisions about what career to pursue, who to marry, how to be a parent, where to live, and many others. High school is an important time for students to begin to develop the skills to make informed decisions that will benefit both them and the people around them. Educators can facilitate this by having students track their own learning data and setting achievable goals for themselves.
Find opportunities to amplify student voice
In addition to encouraging students to chart their own journeys, healthy school culture is one in which student voice is valued and commonplace. Empowering student voice helps students build their identities as learners and develop the capacity for agency and autonomy—all skills necessary to succeed in the real world.
Utilize students to pave the way for their fellow students
The most powerful influence in a student's life is often another student. Teachers and administrators can utilize this influence to help all students succeed.
How to Develop Student Leaders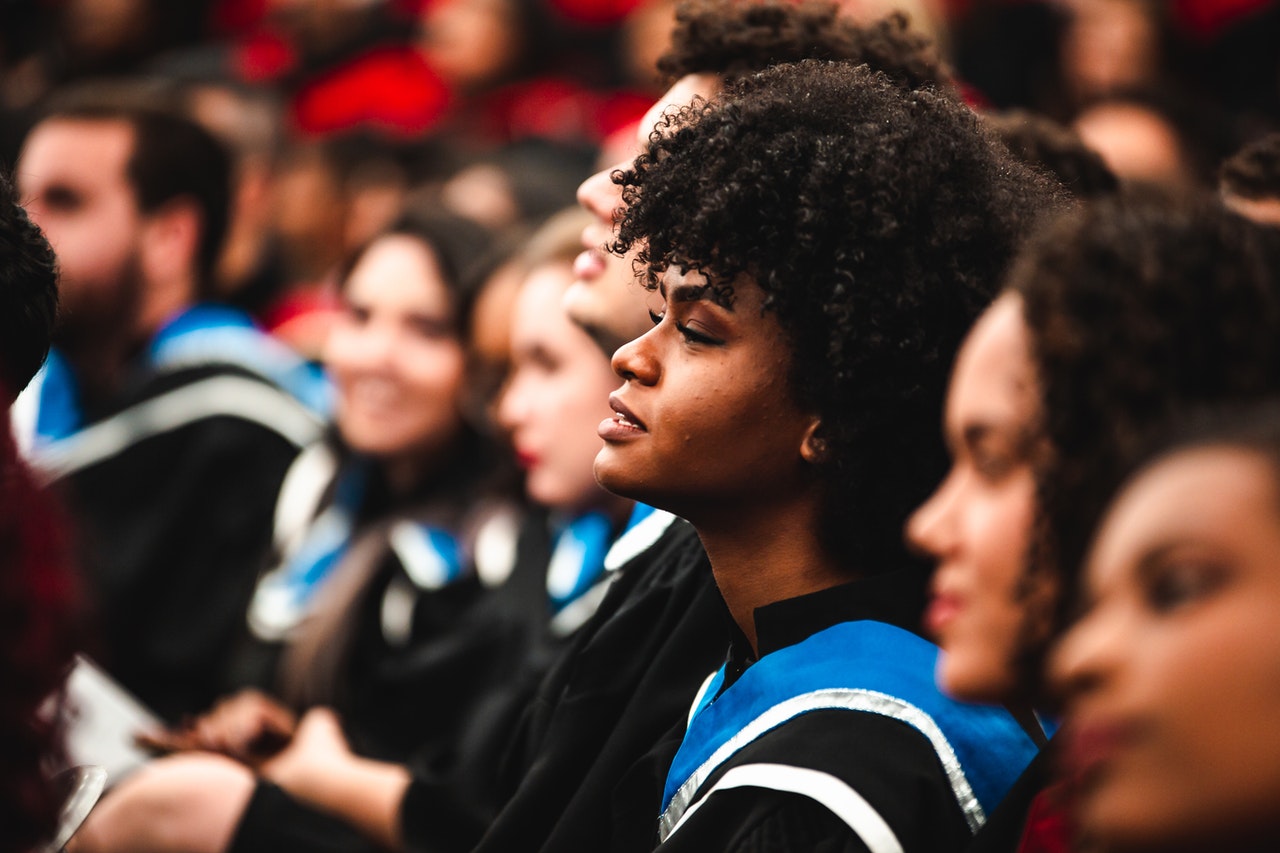 Leaders are often considered responsible, honest, hard-working, personable, loyal, and decisive. And you can use the these learner goals to develop student leaders who are deeply invested in their own learning: 
Masters of all fundamental literacies
Holders of foundational knowledge
Original thinkers for an uncertain world
Generous collaborators
Learners for life
Masters of all fundamental literacies
Student leaders work toward becoming critical readers, compelling writers, mathematical and numeric thinkers, and data and visual thinkers.
Holders of foundational knowledge
Effective student leaders are relentlessly curious people, who strive to become knowledgeable about the world, so that they can help create a better world for all people.
Original thinkers for an uncertain world
Student leaders look at problems from a variety of perspectives and generate multiple ideas for solving them. As original thinkers, they're incredibly adaptive to new situations.
Generous collaborators
Student leaders practice self-awareness and social awareness of their own abilities and those of others, seeking out and respecting diverse points of view in solving problems.
Learners for life
Student leaders are self-driven and self-directed, forging their own learning paths and never moving beyond the malleable mindset of a learner.
If we want students to develop into the kind of people who take initiative to choose their own path, we have to give them opportunities to make authentic choices. And choices, in our often unpredictable world, mean the possibility of failure. People tend to view failure as a bad thing. We see it as something to avoid if we can help it. But avoiding failure often means students avoiding risks that could benefit them. 
Let's say a high school student named Kara wants to become a writer when she graduates. She has the opportunity to submit an article to her local newspaper for publication, and she's excited about the opportunity. But with that opportunity comes the possibility of failure. What if the editor doesn't like what she's written? What if her piece gets published and readers find it boring? Plagued by these worries, she decides she'd rather avoid the failure and lets other students she deems more qualified to take a chance at publication instead. By avoiding failure, she avoided the opportunity to grow through an experience.
| | |
| --- | --- |
| Approach to Failure | Result |
| Avoid | Risk losing opportunities for success |
| Learn from | More opportunities for success |
Student leaders need to see the value of failure and taking risks. Dustin Hensley, a teacher at Elizabethton High School in Elizabethton, Tenn. shares the story of visiting Iowa Big in Cedar Rapids, Iowa to see their approach to project-based learning. Students at Iowa BIG pitch their project ideas to teachers. Because of the passion they have in the projects they take on, such as community improvement, the students are fully engaged. Failure is commonplace, but the students see failure as an opportunity to learn valuable lessons going forward. Lessons that wouldn't be learned without the experience of failure.
Furthermore, student leaders would benefit from targeted training opportunities for developing the traits embodied in the learner goals. Schools can create training programs to supplement the learning happening in the classroom to help students develop the ability to think critically in new situations, for example. Internships can also be a valuable way to give students the opportunity to learn through experience. Students can learn valuable skills, such as the ability to interview with a potential employer, how to collaborate with others, and how to learn from a mentor, while getting paid.
Building Relationships with Student Leaders
What do you remember most about high school? Chances are, it's not the subjects or lessons that stand out in your memory. Instead, it's the relationships that teachers built with you that stay with you long after you leave high school. For student leadership to thrive, a relational foundation is vital. This can be done two ways:
Create a climate of respect.

When educators encourage students to speak up and they genuinely listen to what students have to say, this communicates a deep and powerful respect that makes a difference in students' lives. Students begin to feel confident in their own voices. Additionally, when respect is given, it is often rewarded with respect in return. When educators create space for students's voices to be heard, it also communicates that they believe in students, which has been

shown to be a powerful motivator

in student success.

Practice culturally responsive teaching.

Create learning environments that empower students to develop a clear sense of identity. For example, this school located in South Central L.A. and Hawthorne,

focuses on prioritizing the social-emotional needs and holistic identities of students

, which became especially important for the school's economically disadvantaged student population when COVID-19 forced the school to transition to

remote learning

. The school created targeted support networks for its students to help keep students connected even when away from the school campus.
Empowering Student Leaders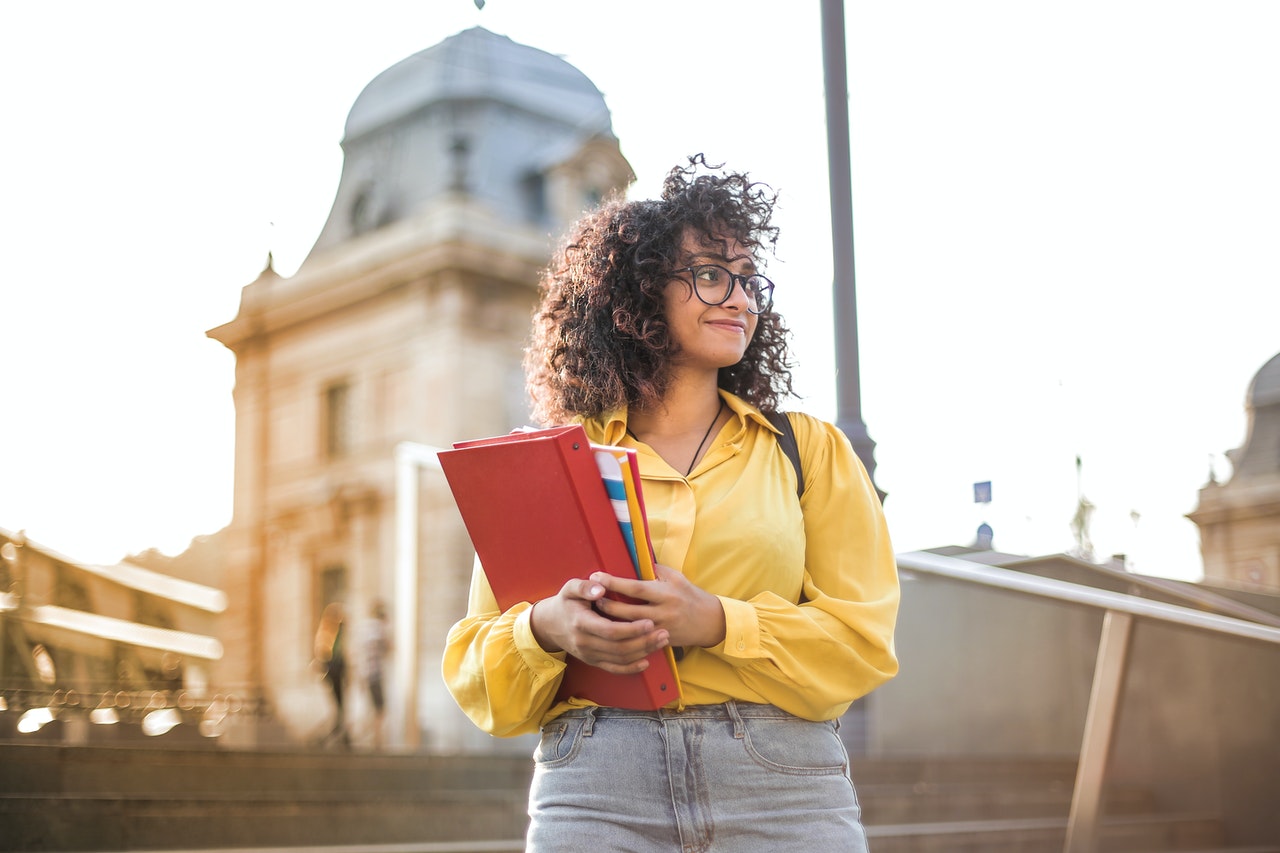 We want student leaders to be ambitious and to use that ambition to carry them forward while also benefiting those around them. There are a few ways we can empower student leaders.
Teach students their rights.
Highlight the importance of asking questions.
Utilize student leaders in school improvement planning.
Create opportunities for student ownership of learning.
Student-led culture change.
Elevate student voices.
Teach students their rights
A powerful way to treat students as responsible adults is by teaching them the rights that are theirs as citizens. For example, students "have the right to speak out, hand out flyers and petitions, and wear expressive clothing in school — as long as [they] don't disrupt the functioning of the school or violate school policies that don't hinge on the message expressed." When students realize that their voices are important and that they have the same rights as adults, they are empowered to use their voices to make positive contributions to their schools and communities.
Highlight the importance of asking questions
Student leaders can learn to advocate for themselves by learning to be comfortable with asking questions. Questions have a way of exposing inadequacies in information, so we shouldn't be afraid of the questions students ask. Instead, questions give us the opportunity to discover their perspective and adapt our approach to best serve their needs. Students can also ask themselves hard and important questions in order to challenge themselves to grow and develop as leaders.
Utilize student leaders in school improvement planning
School improvement is a priority for many schools across the nation, but it doesn't have to be solely an endeavor for the adults in the school. Students, as we've already mentioned, have the most to gain from being successful in their learning. Therefore, students likely have ideas about how to improve the schools they're a part of. In fact, students may be in the best position to see the problems that need to be addressed.
Create opportunities for student ownership of learning
Encourage students to be involved in challenging projects that seek to solve real-world problems. The students at this school in Tennessee were focused on designing a school that subverted the traditional educational system, which they studied extensively to understand. By deciding how and what they would learn, these students took control of their learning.
Student-led culture change
Shukella Price, a high school assistant principal in Conroe, TX., describes to Edutopia the importance of using the protege effect, or peer-to-peer student learning, to help build a more student-centered school culture. Since students are the focus of our schools, it only makes sense to bring them into our efforts to promote positive change in our schools. When students see their classmates actively advocating for themselves, they feel empowered to add their voices to the conversations that will bring about positive change in their schools.
Elevate student voices
A 2013 iNACOL survey of the K-12 blended and online education field identified student agency, including student voice, as one of the top ten essential components of differentiated instruction. It's important for educators to show students that they recognize that they have voices, and making space for their voices to be heard is a powerful way to battle the challenges associated with equity and transformation. Educators can challenge inequity by elevating all student voices, regardless of background or personality bent. When all students are valued for their contributions, they develop confidence to continue to make their voices heard.
Examples of Student Leadership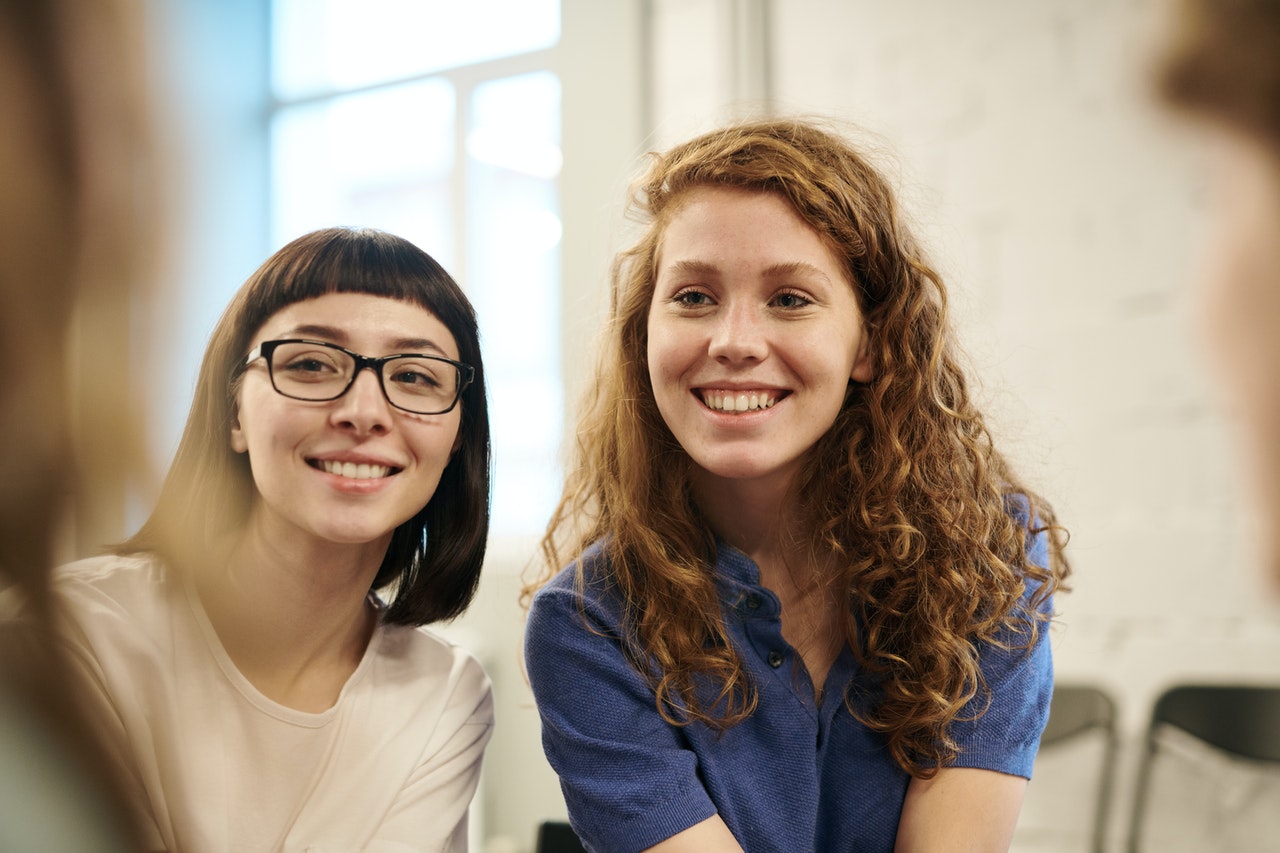 Below is a list of students across the country leading the change, making a real difference in their schools and communities.
Leadership Activities for High School Students
A great way to empower students is to give them ideas for how they can serve as leaders in their school and community. Here are a few ideas from Positive Psychology.
Student government
Joining or starting a club
Sports teams
Volunteering
Internships
Passion projects
Student government
Student government, such as student council, gives students the opportunity to serve their classmates by promoting positivity and highlighting their school's bright spots. As representatives of their classmates, student government leaders listen to student concerns and seek to find solutions, serving as examples of how leadership can make a difference.
Joining or starting a club
Students can create connections with other students through common interests by joining or starting a club. Examples include poker club, comedy club, or creative writing club. Though these clubs will often have a teacher as sponsor, they're primarily student-led and are often organized by an elected leadership team. Serving as a club leader is a low-stakes opportunity for students to develop leadership skills. 
Sports teams
Sports give students the opportunity to be a team member and learn to collaborate to achieve a goal. When a football team is on the field facing a team that outplays them in almost every way, for example, the strategies they come up with by sharing observations about the opposing team and ideas for how to rise above setbacks might lead them to victory. But even if they don't, this collaboration is a valuable experience for developing the leadership skills that are vital to success.
Volunteering
Volunteering demonstrates a student's initiative and ambition, which are powerful leadership traits, as well as a commitment to something the student is passionate about. Students can serve people who are homeless through local missions organizations or they can organize food drives. 
Internships
Internships give students valuable work experience, as well as showing potential future employers they have the initiative to find opportunities to learn and develop as a leader. When students participate in internships, they also demonstrate intentionality in building toward their desired future.
Passion projects
As was demonstrated with the examples of student leaders in the previous section, when students pursue their passions, they often encounter ways to make a positive difference in their schools and communities. Mentoring is an example of a passion project that benefits students as older more experienced students take younger students under their wings and help guide them through the complexities of life.
How Student Leaders Help Build Stronger Schools 
Vast potential for initiating change rests inside of the students who walk in and out of our schools each day. When teachers and administrators create a school environment in which student leadership naturally emerges, the often confrontational dynamic between adults and students fades away. Instead, staff and students aim toward the same goals and students become the ones on the frontlines of their own learning and development. 
When student leaders are nurtured, students abandon the approach of being passive recipients of their education and instead become active participants in their learning. This fosters an environment in which more learning happens on a daily basis. And schools become stronger places of learning as a result.
Adult Leadership
Student Leadership

Adults doing most of the work

Students passive

Learning depends on the level of engagement

Students co-laboring with adults

Students active

Learning is driven by students