How To Develop Your Writing Skills To Construct Any Text Without Problems
To have a swift transition from high school to college, you need to develop strong writing and reading skills—but it's not just your academic success that is dependent on them. You need to practice different writing strategies to slay essays while still in high school, construct any text or message in your future career, and use effective writing methods in your personal life as well.
If you think your school assignments always revolve around writing, but you aren't learning how to develop the skills to complete them effectively, you're probably not alone.
Today's educational system is in much need of change. It is high time mainstream school curricula started incorporating the effective teachings of Black history, cultural diversity, and soft skills so that you can come out of your high school ready to embrace the real world and succeed in any career path you choose.
Until innovations in schools are brought about, you cannot miss out on developing the core skills that you'll need in every aspect of your life. Here's everything you need to know to improve your writing skills and put your thoughts down confidently.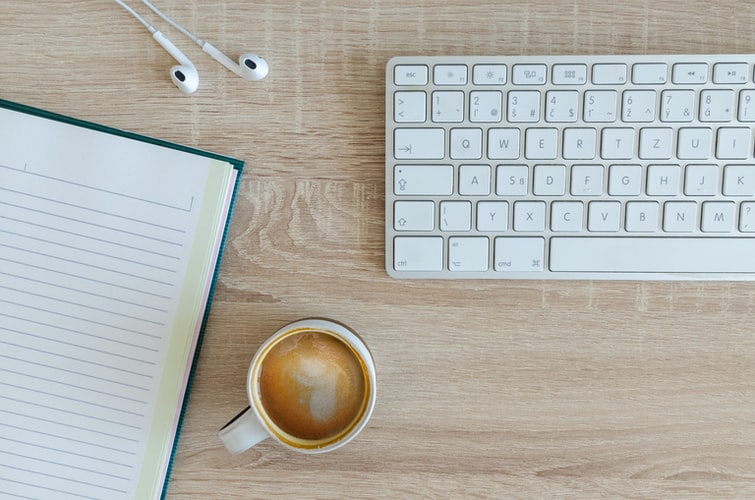 Credit: Lukas Blazek
What Are Good Writing Skills?
Writing skills consist of many facets that go into your ability to construct effective and original texts of any form. Before you delve into all the different types of writing and the ways you can practice them, you need to learn more about the core writing skills, such as:
Grammar, spelling, and punctuation

Rich vocabulary

Outlining

Sentence fluency

Research

Editing and proofreading

Voice

Knowing your audience

Summarizing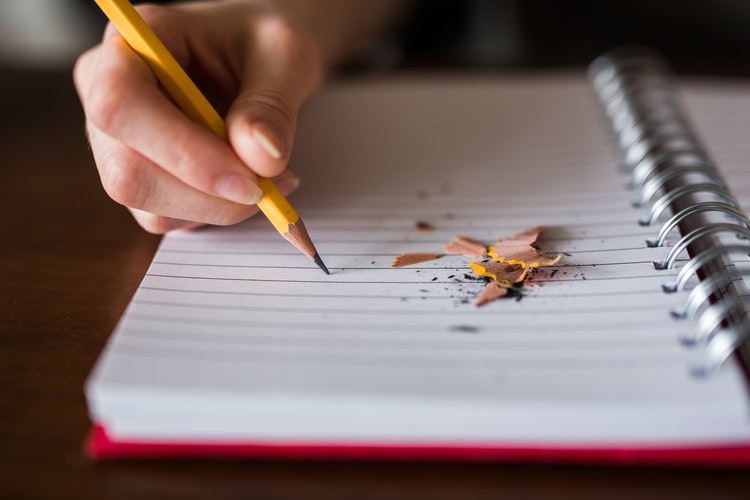 Credit: Thought Catalog
The Mechanics of Writing—Grammar and Other Skills
Though we often associate the practice of writing with freestyle creative outlets, there is a huge element of technical work that you need to put in your text for it to be considered good. Not only can poor grammar, spelling, and punctuation result in a bad grade at school, but your future career prospects can depend on your ability to write according to these language conventions.
Here's an example of how much strong grammar, spelling, and punctuation is important across different writing types and purposes:
Writing For
Effects of Poor Grammar, Spelling, and Punctuation

Education

Low grade even though the content might be excellent

Rejection of your college application

Work

Your CV and cover letter could be dismissed right away

The business for which you're writing could lose clients

Personal Purposes

Being perceived as a less educated and intelligent person

Confusion and miscommunication
Vocabulary and Word Choice
Writing is a form of communication, so you will need to be good with words and putting them together to get your message across. Having a wide range of vocabulary in your arsenal is not limited to just knowing many synonyms to one word or being familiar with advanced vocabulary items.
You also need to know word collocations and the connotations different words can have. It all comes down to one term—word choice. Your instructors analyze your word choice in the same way they do your grammar and spelling.
Here are some basic examples of right and wrong word choices:
| | | |
| --- | --- | --- |
| Proper Word Choice | Unfortunate Word Choice | What's Wrong? |
| I am having a conversation. | I am doing a conversation. | Collocation error |
| I read a great short story by this author, and now I am interested in his novels too. | I read a great short story by this author, and now I am nosy about his novels too. | Connotation error |
| Dear Mr. Smith, I am writing to inform you… | Hey, Mr. Smith, I am writing to inform you… | Formal vs. informal language |
Structuring Your Writing
Even if you need to do an essay of no more than 350 words, the writing will have to be organized well. There is more to structuring your text than just knowing where the introduction, the body paragraphs, and the conclusion go. This can also refer to knowing which point you'll prove in which part of the text.
Think of outlining your writing as of painting artwork. Before you get to the outcome, you need to have the contour, patterns, and a sketch. Proper outlining goes a long way in terms of the flow of your text and its logical structure, which, in turn, makes it much more clear and coherent for the reader.
Writing Fluency
How you connect your sentences in writing will determine whether your text has a good flow. Think about how you would feel if you were reading a set of broken and clunky sentences. If the writing isn't smooth, you would likely need to pause multiple times while reading and scratch your head, wondering what the author wanted to say.
Research Skills
Perhaps you won't need to put on your metaphorical researcher hat whenever you sit down to write something, but to write well, you'll inevitably going to have to hone your research skills and learn how to find answers to any question you have.
You can, for example, be assigned an argumentative topic for an essay. If you want your point to come across as convincing, you'll need to support it with credible sources. Otherwise, it's just hearsay.
This is only one example, though. You'll need strong research skills as soon as you enter college to be able to do complex tasks and write your own academic papers. 
Revision
The revision of your text has to include:
Proofreading skills imply you can detect any grammar, spelling, and punctuation errors in your original draft and correct them.
Editing refers to analyzing your word choices, sentence structures, or the style of your text. When you're editing, you should strive to improve all these aspects of your text.
Voice and Tone
It isn't only creative writers who have to develop a unique voice. Whenever you're writing a text, you'll always have a purpose. The skill to use proper tone and voice in writing refers to your ability to fit the text to that purpose.
For example, if you're writing a cover letter, you want the person who reads it to think of you as being able, confident, and respectful. The tone you put in it determines these factors.
Another basic distinction in writing tones is casual and formal. If you're texting a friend or a close relative, you will use the former, and if you're writing a business email, you will use the latter variant.
Who Are Your Readers?
Related to knowing the purpose of your text, as well as what tone to use while writing it, is knowing your readers. This factor will determine many aspects of your writing, such as whether you want your text to:
Inform

Instruct

Entertain

Instruct

Spark a debate

Persuade someone to hire you

Sell a product
Summarizing Effectively
You will need to do a lot of summarizing for all kinds of texts you want to write. For example, in an essay, you will want to recap the main point in the conclusion. Another example is a PowerPoint presentation, which you'll need to do often in school, college, and at work. In that scenario, you need the skill to write the key points of your presentation in slides to serve as your direction for the speech you prepared, but they must not distract the audience.
Skills in Writing—A List of Different Writing Forms
As you develop your basic writing skills and gain more and more real-life experience—such as going to college, getting an internship, or securing employment—you learn just how many different layers the writing craft has. Being comfortable with diverse writing forms goes hand in hand with sharpening your writing skills in general. Here are some of the most common types of writing:
Creative

Professional

Academic

Content

Copy

Media
Creative Writing
Creative writing can be broken down into further subcategories. Most often, it refers to the art of writing poetry, prose, plays, scripts, or song lyrics. Even if you don't plan on becoming a creative author, you should strive to add some dose of creativity or originality to your texts. You want your readers to feel engaged when reading your emails, research articles, or business proposals.
Professional Writing
Professional writing refers to any piece of content you need to create for a business you're running or are employed at. This can include:
Invoices

Notes

Meeting minutes

Reports

Newsletters

Emails
Academic Writing
Master theses, dissertations, and research articles are all staples of academic writing, but it can also refer to any written content you produce for a college assignment.
Content Writing
This relatively novel type of writing is an indicator of how much our needs, practices, and job markets have changed in the last couple of decades. Content writing refers to a wide variety of texts created for web content, most commonly blog posts.
Copywriting
Often confused with and, indeed, related to content writing, copywriting refers to the creation of short and engaging website content that aims to promote and sell a product or service. A copy can include anything from newsletters to social media posts.
Media Writing
Writing for online or traditional papers and magazines is an important part of the writing craft. While you employ all the skills already mentioned to create texts for the media industry, you also need to be a professional in:
Using objectivity in your texts

Interviewing

Sourcing

News writing

Fact-checking
There are a multitude of skills that go into the practice of writing. You need to be able to manage your time and responsibilities—whenever you write something more than a text message or an email, there is a deadline to be met.
In the end, it all comes down to practice—going for it and trying out different writing forms and techniques can help you harness your overall writing abilities.
Strategies To Improve Your Writing Skills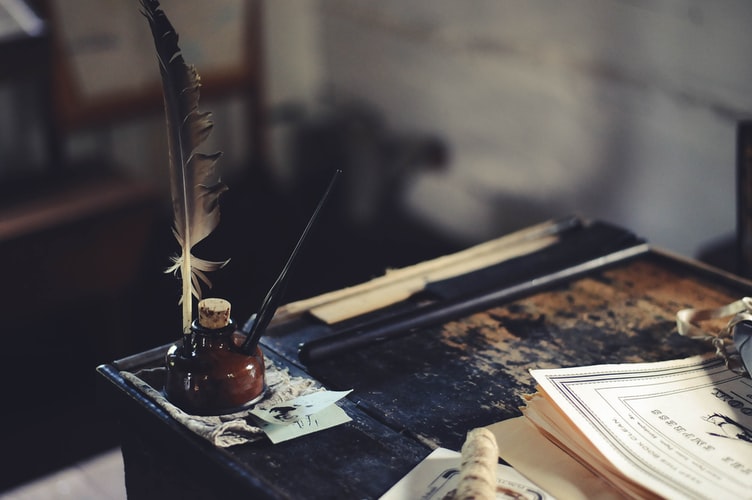 Credit: Clark Young
What is so rewarding about writing and practicing writing skills is that there are so many ways in which you already do it in your everyday life. For instance, you might want to give feedback to your favorite online store or request a refund for a bought item through email. You can start practicing writing skills in your daily life by proofreading such exchanges for any grammar or punctuation errors.
If you want to employ more wholesome strategies in your writing practice, here are some examples:
Keep a diary

Make conscious vocabulary practice a daily routine

Start a blog

Get more real-life experience

Read, and read, and read
Keep a Diary
When it comes to developing your writing skills, nothing can be more crucial or effective as writing every day. 
If you have no idea where to begin, why not start keeping a diary regularly? You could write anything in it, like what you ate that day or whom you saw, what you learned at school, what you dreamed the previous night, what that boy or girl you fancy is like—anything at all!
To work consciously on improving your writing this way, though, you need to revise. Read each diary entry when you finish it and think about how you could construct these sentences so that they make sense to an imaginary person who would read them.
It will come naturally that you want to make your entries more smart, coherent, informative, reflective, and entertaining.
Practice Vocabulary Mindfully
When it comes to enriching your vocabulary with new words, phrases, or idioms, you don't want to rely on rote-learning! Practice does make perfect, here as in any other case. 
To expand your vocabulary in writing specifically, jot down original sentences that include the vocabulary items you've learned. Think if those words or phrases make sense in the sentences you wrote by looking up their collocations. 
When including the vocabulary you learned recently into your written text comes as naturally as breathing, you'll know real improvement occurred.
Start a Blog
Blogging can be an amazing writing experience because you can run a blog on any topic of your interest. Do you like making cakes? Why not post your recipes online? Do you dream of owning dozens of different cars? Write about them! Do you enjoy nothing better than watching science fiction movies? Start a blog and review them.
Similarly to diary-keeping, blogging is a rewarding writing practice because you can make it about yourself. Yet, in this case, you have the opportunity for your words to be seen and read. You can find people with similar interests and exchange ideas and opinions, all the while honing writing skills like:
Outlining

Revising

Word choice

Voice and tone
Get a Real-Life Experience
If you can't rely on your intrinsic motivation to keep up with your practice or you think it's high time you got some real-life experience, why not go for it? In almost any job or internship that you take up, you'll need to employ some writing strategy on a daily basis. Here are some real-life opportunities you can seek to practice your writing skills:
Freelancing

Guest blogging

Social media marketing

Translating

Writing film reviews

Writing a column

Travel writing
Read and Learn
David Bowie sang, "the bitter comes out better on a stolen guitar," to make the point that stealing from masters is a craft, and he wasn't entirely wrong. When it comes to improving your writing skills, second to writing is only reading—and a lot of it. Make it a habit to approach any text before you with a clear purpose to pay attention to the strategies employed in the text, like tone, word choices, or sentence construction.
Test yourself during this activity by asking whether an author of the text you've read managed to make their point clear and whether you'd do anything differently if you were the creator of the text. This kind of mindful, critical reading goes a long way when it comes to strengthening your own writing abilities.
Bonus Tips on Improving Your Writing Skills
At the end of the day, you need to acknowledge and make your peace with the fact that writing isn't easy. Whether you want to compose a school essay, apply for a job through email, or write a novel, you have to work hard and hone your writing skills constantly.
Whenever you find yourself stressing out and wondering whether what you produced is decent, or you want to set your laptop on fire, here are some constructive tips you can employ:
Keep it simple

Distance yourself from the writing

Read out loud

Have someone proofread for you
Keeping your writing simple is a golden rule of the craft, regardless of the type or purpose of your text. If you notice you're having a block or can't seem to fit fancy vocabulary items into coherent sentences, rephrase them to make them simpler. Being able to understand your text will impress your reader much more than messy, superfluous sentences.
If you have the time, you should always sleep on your writing. When you look at what you'd composed the previous day from a fresh perspective, you'll notice many more areas that need improvement than if you had finished the entire project in one sitting. 
While you're at it, you should also try reading your text out loud. You can judge the flow, word choice, and coherence much more effectively that way.
Your writing could always use some feedback from a fresh pair of eyes. Make sure to have someone read your text before you send it to your target reader, like your professor or a college application board.
Do You Know Any Other Ways To Develop Writing Skills?
If you're passionate about writing or have some tricks about the craft up your sleeve, why not share them with the world?
Better yet, if you think high schools need transforming, help us reform them by sharing your insight.
Write how you think students could be better prepared for higher education or the massive change in the job markets, and we'll publish your words on our blog!